A Denver health tech startup has pocketed $150,000 as it gets ready to graduate from a Silicon Valley accelerator.
Orderly Health received the investment from 500 Startups, a venture capital fund/accelerator in the Bay Area. The company is in 500 Startups' four-month accelerator program.
Co-Founder Kevin Krauth said Orderly, whose software replies to healthcare-related queries, plans to use the money to hire two full-time software engineers and to invest in sales and marketing.
The goal is to reach people before they choose a doctor, get a medical procedure or sign up for a prescription drug, he said.
"We want to be in the public consciousness, so that before people do anything, if they want to consume healthcare at all, they go to Orderly first," Krauth said.
Orderly's software aims to answer healthcare-related questions its users send via text message, online or using the Slack app. If a user asks for a dentist, for example, Orderly suggests a dentist based on location, price and quality.
"There are a lot of solutions out there that are designed for people to shop around for healthcare as if healthcare was any other (consumer) good," said Krauth. "But when somebody is getting an MRI, they don't stop to think, 'How much does this cost?'"
So in addition, Krauth said, Orderly is built to answer questions like, "Does my insurance cover a visit to the ER?"
Orderly has pilot programs in New York and Colorado that give users access to Orderly as part of their employer-provided health insurance, Krauth said.
But to try to learn more about how people would like to use its app – and to prove that the app can help employers to save on healthcare costs – the startup is launching a version next week that only takes into account the user's location. Even without insurance or demographic information about the user, Krauth said, the app can recommend the lowest-cost choice if the patient is paying cash.
Orderly, which is also an alum of Techstars Boulder, has three full-time employees and three contractors.
Krauth said the company has raised $370,000 in venture funding and $250,000 from a state grant.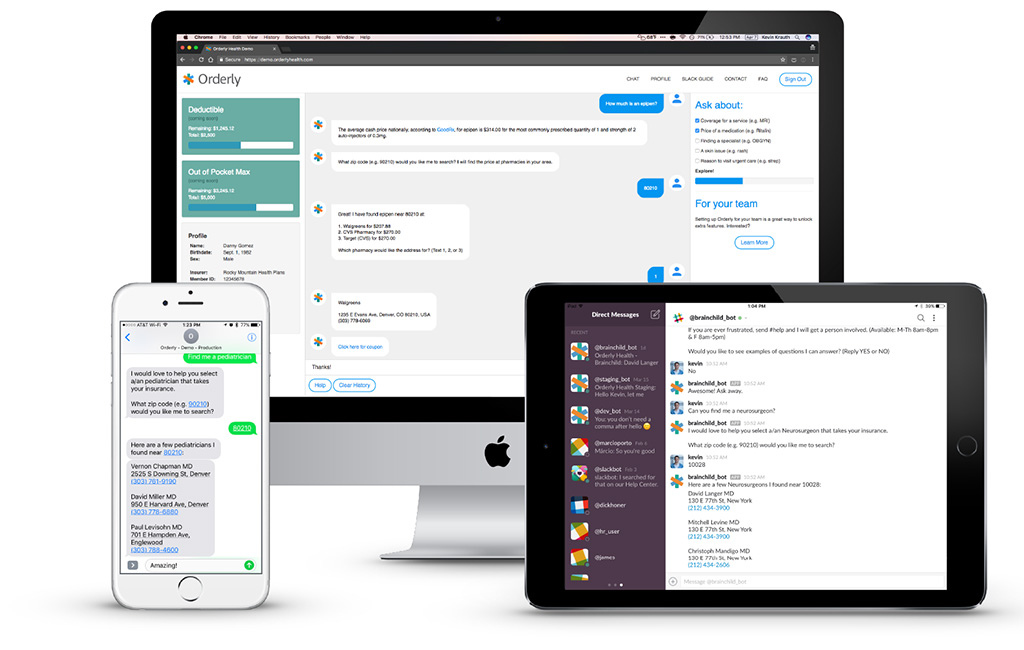 16276