Five Denver-based companies will head up to Boulder for a three-month stint at the Techstars incubator.
Orderly Health, Bridge21, Edn, Maxwell and MeetMindful are among 11 companies in the program, which runs from Feb. 22 to May 18.
Entrepreneurs that participate in Techstars, which was founded in Boulder in 2007, attend a 12-week course and network with like-minded companies and investors.
The accelerator's participants share office space in downtown Boulder during the program and can accept up to $120,000 in investment.
Techstars also touts a network of alumni from past accelerators interested in mentoring current participants.
The co-founders of Orderly Health, a company designing a mobile app to track health care costs, said they wanted to join Techstars for advice on building the business and connections to outside funding – especially if they want to be a player in the health care industry.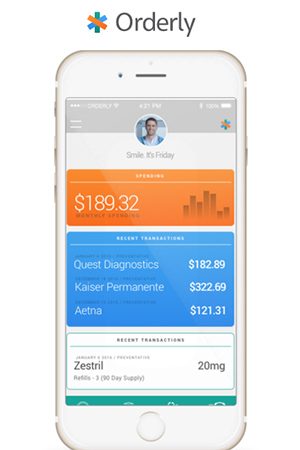 "We always thought of this as being a really big idea, and for two guys that have never started a company to take on a 3.6-trillion-dollar industry, we thought we needed the Techstars firepower," said co-founder Kevin Krauth.
Last month, Orderly Health signed a deal for a pilot program using claims data from employees in the Boulder Valley School District, Krauth said. And the company recently closed a revenue-sharing deal with GoodRx, a website that helps consumers compare prices on prescription drugs.
Natty Zola, managing director of Techstars Boulder, said Techstars participants include early-stage companies with products that haven't yet made it to market and more mature companies generating revenue.
"We're looking for companies that use technology to scale," he said. "The majority are software companies, but some, like Edn, are hardware."
Edn makes a shelf system for growing plants indoors that's connected to a mobile app to monitor things such as water levels, exposure to light and soil nutrients.
Bridge21, another Denver-based participant, is developing a website to help consumers swap traditional money for Bitcoin.
Maxwell, a recent Denver transplant from Palo Alto, California, is creating an online market to shop for mortgages.
And MeetMindful, the last participant based in Denver, is a dating website pitched at singles that like activities such as yoga and meditation.
Techstars operates 21 accelerators in U.S. cities as well as London, Cape Town and Tel Aviv, according to its website.