Majestic Realty is adding another king-sized warehouse to its domain.
The Southern California-based business park developer said Thursday it will break ground on a $30 million, 700,000-square-foot spec warehouse on the northeast corner of Interstate 70 and Tower Road in Adams County in June. When construction wraps in 2018, Majestic will have developed 2.5 million square feet of warehouse space in the past four years at its Aurora park.
Majestic EVP Randy Hertel said that Walmart and Amazon investing in Denver warehouses is a signal that more companies of their size are hungry to reach a growing population in Denver.
"When Amazon comes into the marketplace, obviously it validates the Rocky Mountain region," Hertel said. The e-commerce giant has doubled down on Colorado, leasing 450,000 square feet in a Majestic building and opening an additional 1 million-square-foot facility in Aurora this year.
Hertel said his firm is betting there's more demand for space to be filled. An 830,000-square-foot project Majestic started building last year is two-thirds leased, he said, with the remaining space too small for tenants that need to rent 100,000 square feet or more. Construction on the development will finish in the fall.
"With the larger and larger deals that have been signed lately, the e-commerce movement, etc., we just need to have those larger unit sizes available," Hertel said.
The four lease agreements in the 830,000-square-foot, three-building project set to open this fall are:
Keystone Automotive Group leased 215,000 square feet in Majestic Commercenter Building 1. Vic Overholser of SDS Realty, Inc. represented the tenant.
Electrolux expanded to 167,000 square feet in Building 1. Mike Camp of CBRE represented the tenant.
Quality Custom Distribution Services leased all 155,000 square feet of Building 4. Steve Hager of Cushman & Wakefield represented the tenant.
Shamrock Foods leased 85,000 square feet. Jim Bolt of CBRE represented the tenant.
The company claims its newest warehouse will be the largest in the state, topping its own record for a 500,000-square-foot structure in the same business park in 2013.
The building breaking ground in June will have 36-foot ceilings, parking space for 200 trailers and nearly 150 dock doors.
The project is being designed by Majestic architects and will be built by the company's in-house construction group, Commerce Construction. Hertel pegged construction costs at $30 million.
Hertel said the warehouse will lease for around $5.25 per square foot, depending on how many tenants split the space and tenant improvements. Majestic markets its own properties.
The company operates a 1,000-acre warehouse development at Tower Road and Interstate 25. Some 450 acres of that land remain undeveloped. Majestic also owns 500 acres adjacent to its current warehouse development.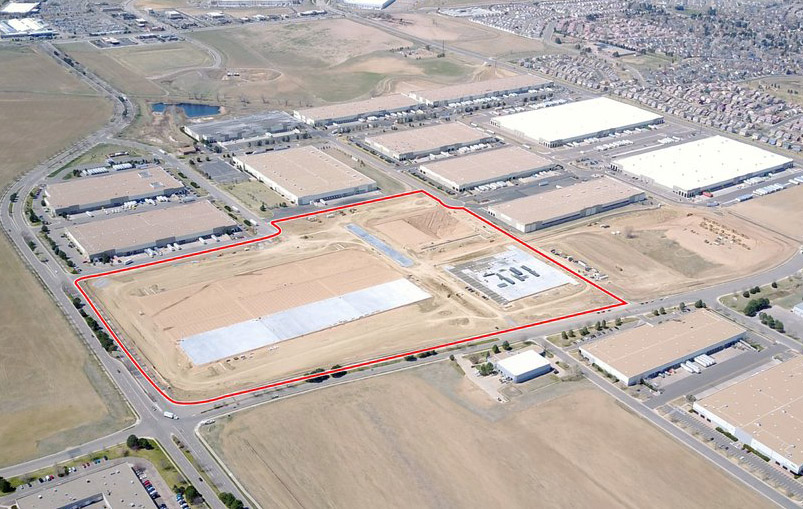 16260