Another entrepreneur frustrated with residential real estate agents is trying to undercut the establishment by charging a flat fee of $3,000 to help list and sell a house.
Jonathan Dobbertin co-founded BlueMatch last year in Englewood coworking space Cobalt. He said he's expanding the firm's six-employee office there from 500 to 1,400 square feet on May 1.
And BlueMatch, which Dobbertin says is breaking even, expanded to help facilitate home sales in Minnesota in January, New York three weeks ago and Washington last week. Next up: California.
"In those markets, people tend to spend quite a bit more in transaction fees," Dobbertin said, adding that the high quantity of millennials in those markets is also attractive. "They actually prefer technology over a lot of traditional avenues."
Dobbertin, 35, started BlueMatch last year after a bad experience with a real estate agent, who he dropped to buy a new home on his own. His agent still came knocking to ask for his 3 percent commission, Dobbertin said, not realizing he never actually signed a contract.
"We never force anybody into a contractual obligation with us," Dobbertin said. "If somebody is not happy with our services, they can walk away."
Dobbertin joined forces with Solomon Geigle, who previously worked as a buyer's agent for flat-fee brokerage Trelora. Dobbertin previously worked at automation software company CityVoice and call-tracking company CallGrader.
Now, BlueMatch has around 20 active listings on the Front Range.
Between January and April, BlueMatch sold between 40 and 50 homes with an average sale price of $350,000, Dobbertin said.
Sellers can use BlueMatch's website to schedule professional photography, lockboxes and signage for their property. They then communicate with their listing account manager, who estimates pricing. Dobbertin said the listing account manager works with the seller nearly every day to handle any tweaks.
"Clients know every single thing happening," Dobbertin said. "We make it super easy."
BlueMatch charges home sellers $3,000 in the Denver metro area and $2,500 in Colorado Springs, Fort Collins and other markets in Colorado. The company rebates that fee if sellers use a BlueMatch or BlueMatch affiliate agent to buy their next home.
In that case, BlueMatch agents collect the standard buyer's commission from the seller – around 2.8 percent of the sales price in Denver.
Dobbertin said 80 percent of BlueMatch's clients are sellers. While Dobbertin would not disclose 2016 revenue, he said the company has closed between $30 million and $40 million in home sales.
Dobbertin mentioned Houwzer, Redfin and Faira as some of his competition. But while Redfin changes its rate based on the home price, BlueMatch keeps its rate consistent regardless of the price tag.
Other discount brokerages have popped up in the Denver area, including Trelora and Redefy, which both challenge the commission model of real estate agents by offering a flat fee instead.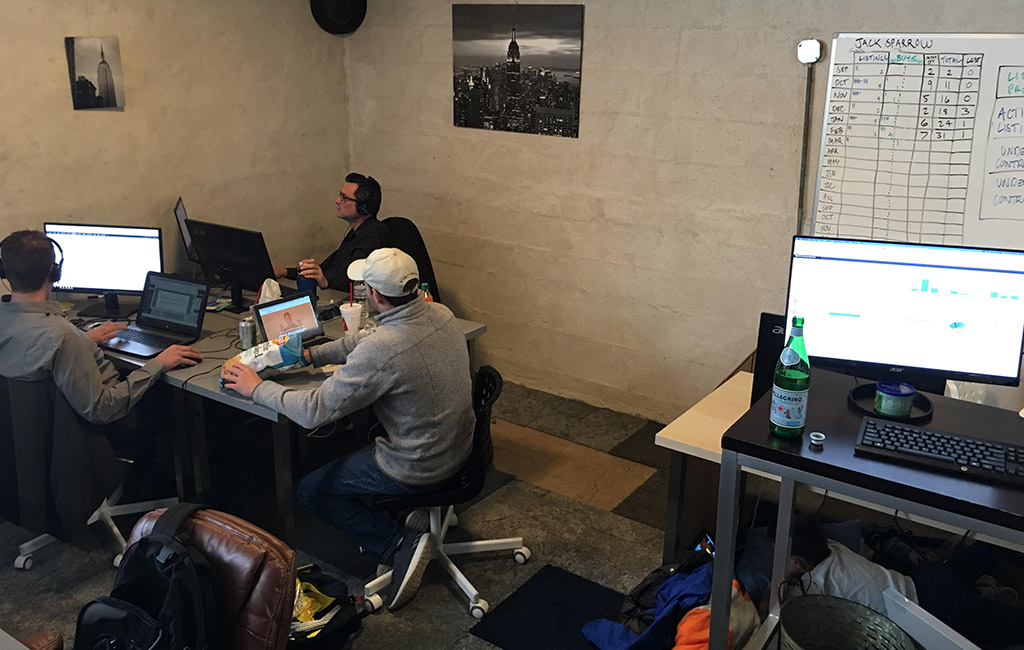 16074