Pedaling home workouts is a decades-old business model. Think Richard Simmons, Taebo and BoFlex, to name just a few.
Now a New York City stationary bike startup thinks the home spinning studio is the way to stay trim.
But Peloton, which manufactures a $2,000 bike and sells a $40 monthly subscription to watch workouts, is trying a new play from the home gym playbook: fancy showrooms.
The company confirmed this week that it leased retail space in the Cherry Creek Shopping Center.
Visitors at Peloton's showroom at the shopping center could demo and purchase bikes and other retail equipment, as well as attend regular events hosted by Peloton.
"We have actually been looking at Denver for a while now," said Nick Arrington, the brand's new location manager. "We already have a strong home-rider base there. The Denver demographic matches our key demographic perfectly."
The store will open June 1, Arrington said.
Nick LeMasters, general manager at the Cherry Creek Shopping Center, said that while the mall has many brands of athletic wear, including Athleta and Fabletics, Peloton will bring a unique fitness component.
"This is certainly a first for us," LeMasters said. "But it's very on-brand for Cherry Creek and we are obviously thrilled they chose to locate here with us."
Peloton launched in 2012 as a way for people to get fit at home without sacrificing the intensity of a group workout experience. Customers can attend a live-streamed class through a 22-inch touchscreen in front of the bike. Arrington said Peloton provides 12 live classes per day with a live instructor from its New York studio.
"Ideally, it is a spinning class that you take with other riders around the U.S.," Arrington said.
He said customers can track their workouts on the screen and compete with other riders, and have access to more than 3,000 on-demand classes in the Peloton library.
Denver will be the firm's 21st showroom. Colorado will join California as the only other Western states with Peloton showrooms, according to the company's website.
Arrington, 25, was recruited by Peloton to help open Atlanta's showroom. He currently manages Houston's showroom.
The new outpost will squeeze between the Omega Boutique at Hyde Park and Breitling on the upper level at the mall.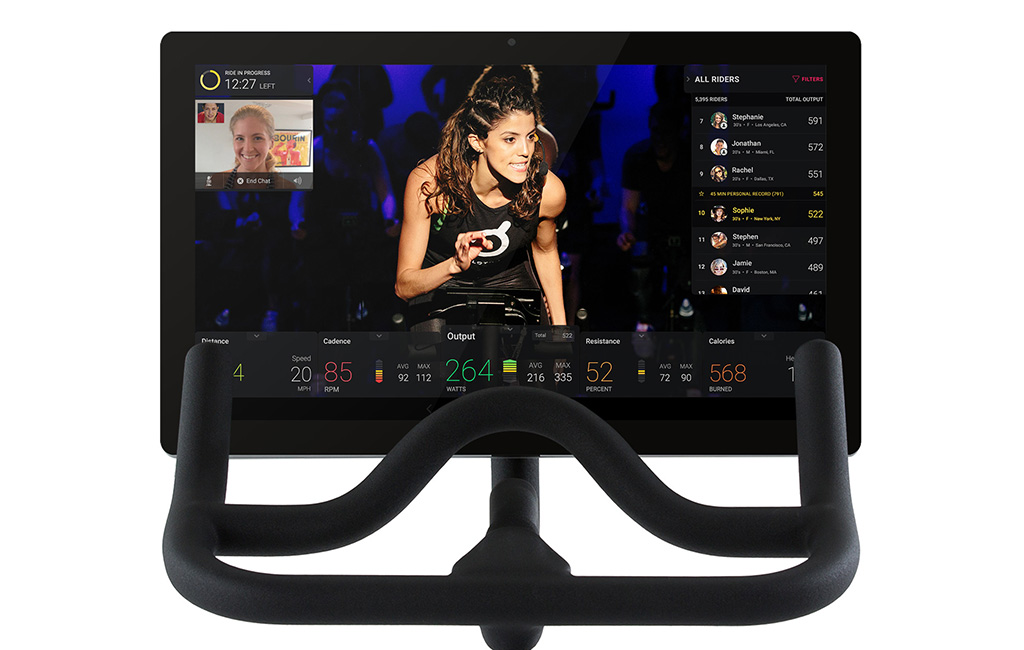 16054