Call it a sleeker sequel to a 1980s blockbuster.
Denver-based ANB Bank is set to start the second phase of a $25 million effort to renovate the 1982 office tower and retail space – a full block in Cherry Creek – that houses its headquarters.
Phase one, now underway, has the bank re-skinning the office tower's exterior fronting First Avenue with titanium metal panels, and interior upgrades like LED lighting. For phase two, ANB is turning its attention to a stretch of retail along Second Avenue.
"The parking garage in particular is just a big, monolithic building," said Bob Mattucci of Realty Management Group, which oversees the property. "The retail is kind of an after-the-fact consideration and we wanted to turn it into what Cherry Creek is all about, which is ground level retail."
ANB's retail space is tucked into a single side of the brick parking structure occupying more than half of the block. The retail is split in two levels, one below grade and one above, making each storefront partially visible from Second Avenue at street level between Milwaukee and St. Paul streets.
The redesign by Open Studio Architecture would shift all the retail to street level and add two storefronts on Milwaukee Street, each with higher ceilings and glass-paneled storefronts. In place of the below-ground retail, the design adds underground parking. And in place of wood, sketches call for limestone tiles on the columns, corrugated metal panels covering the parking levels and panels of glass on a white background to bookend each corner.
Mattucci said those changes will let ANB put its rental rates in line with other retail stretches in the neighborhood.
"You have your choice of either managing (real estate) at the lowest cost denominator and letting the buildings deteriorate or you invest in your real estate to maintain it at a high-quality level," he said. "One of the things we know in Cherry Creek is that we can have much higher lease rates than we have now."
Mattucci said general contractor GE Johnson would begin construction on the Milwaukee portion of the building in May. Some tenants, including Italian restaurant Mici and Smooth Medical Spa, have moved out of the building. Some may stay longer. Shop clerks at Joseph A. Bank Clothiers said they aim to remain open through June.
The retail along Second Avenue should be complete by June 2018, Mattucci said.
City Council will hold a public hearing April 17 on the proposed change of the site into an urban center zoning for a maximum of eight stories particular to Cherry Creek.
Acting as SE BCC Building LLC, ANB purchased the 2.2 acre property at 3033 E. First Ave. for $23.7 million in 2000, city records show.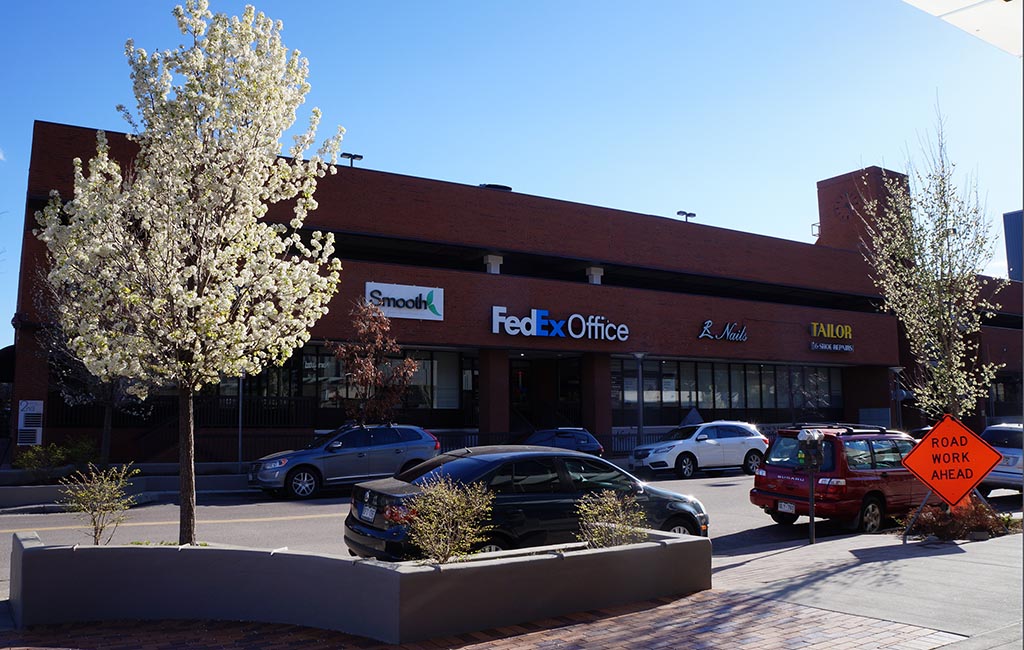 15985