1980s nostalgia doesn't quite extend to Cherry Creek office architecture.
Denver-based ANB Bank is putting $20 million to $25 million into its 1982 Cherry Creek headquarters with a new skin, new retail space and a renovated parking deck.
Bob Mattucci of Realty Management Group said it's an investment to keep up with new buildings opening nearby.
"We feel we have an 'A' location," Mattucci said. "But with these new, modern office buildings we need to do something to keep our presence in the marketplace."
ANB paid $24 million for 3033 E. First Ave. in 1990, according to Denver city records.
The building's new look will emphasize its eight-figure upgrade. Mattucci said he plans to replace the brown brick exterior with metal panels.
"We're going to clad the entire building in all silver metal and titanium metal panels," he said. "It will really make it a much more distinctive and modern-looking building."
Mattucci said they'll also rework the parking garage – moving parking spaces along Milwaukee and St. Paul streets to make way for more retail space. The building owners will knock out a split-level retail section along Second Avenue, replacing it with one street-level row of storefront.
They'll replace that retail space with new storefronts along Milwaukee and St. Paul streets, Mattucci said, exposing street-level retail space on four sides. It's similar to a renovation Mattucci handled for ANB one block over along Fillmore Street.
"Right now we don't get the kind of lease revenues that we should," he said. "And when we redid our Fillmore block we saw an increase in revenue, lease rates and pedestrian traffic."
Plans call for 28,500 square feet of retail space – slightly more than the 27,000 square feet the First Avenue building currently houses.
Mattucci said he expects lease rates to increase on the office and retail space when renovations are finished.
The office space is more than 90 percent occupied, he said. The building's tenants include Land Title Guarantee Co., Morgan Stanley and RK Capital Management. The retail space is emptying out because the building isn't renewing leases in preparation for renovations.
The parking, retail and exterior renovations come as building owners touch up the property's interior. Mattucci said they redid the restrooms and common area corridors in past years, and just finished changing all of the interior lights to LEDs.
"We've been working to improve our energy profile for the building," he said. "And everything that we've done with the LED lighting and adding low-flow fixtures for the restrooms were part of improving our efficiency."
ANB is improving its own property in the midst of a Cherry Creek building boom. The Pauls Corp.'s new 149,000-square-foot building at 100 Saint Paul St. is just a block from the ANB building. Western Development Group also built 89,000 square feet of office space at 200 Columbine St. last year.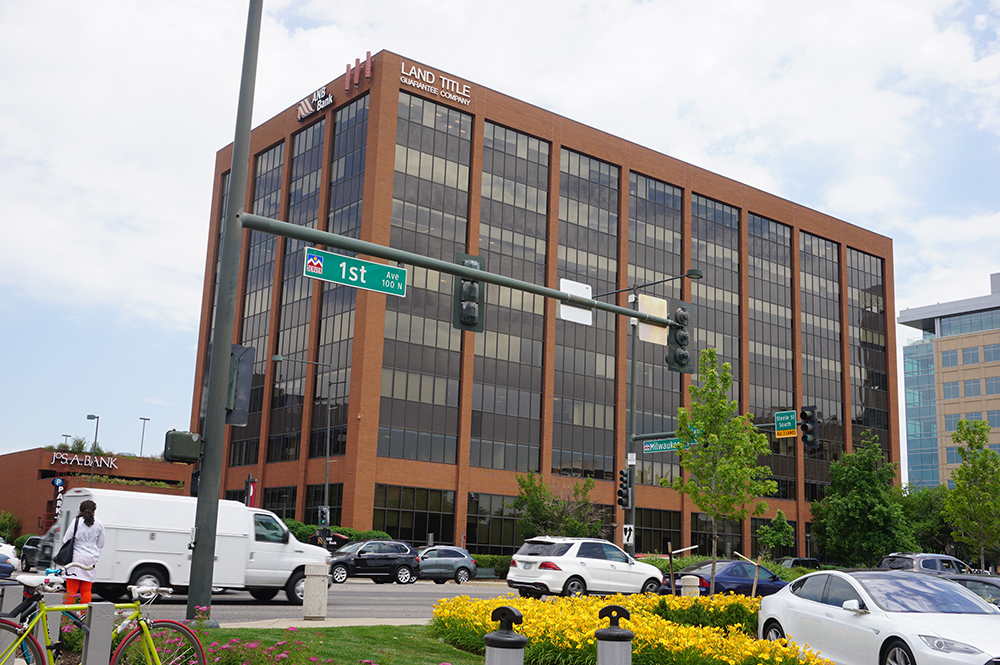 9295