[Slideshow "4140-e-quincy-ave" not found]
This is one home listing that takes you back to the 1960s.
A modernistic Cherry Hills home on 2.26 acres at 4140 E. Quincy Ave. hit the market for $3 million.
Built in 1966, the 5,610-square-foot home has seven bedrooms and five bathrooms – all on one story.
Linda Behr, the listing agent with Liv Sotheby's International Realty, said the home has not been on the market for 57 years.
"I think my favorite feature is probably the setting and the view, and the authenticity and aesthetic of the house," Behr said.
Nestled next to large pine trees, the home has views of open fields and the mountains, while the Highline Canal is within walking distance.   
Inside, the home has tile and brick flooring, wood-paneled ceilings and two fireplaces.
The property used to be part of the Blackmer Estate, according to its listing on Behr's website. The estate consisted of 275 acres that Myron Kerr Blackmer owned from 1922 to 1951, according to History Colorado. Dwight D. Eisenhower was one of the men Blackmer sold the land to in 1951, but Eisenhower gave up his portion of the land when elected president.
According to property records, the home's previous owner was Wayne Lowdermilk, who died last June, The Denver Post reported.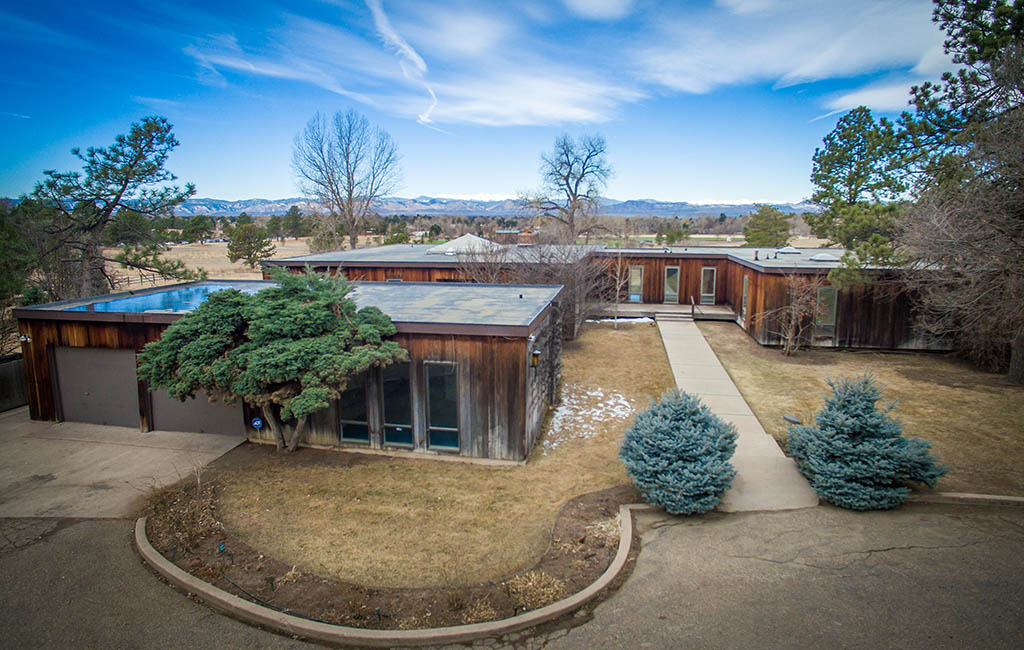 15693