For their fourth bar, a husband-and-wife duo are putting down roots on Tennyson Street.
Tatarian is the name owners Mike Huggins and Lenka Juchelkova have chosen for a new bar, which is waiting on a liquor license at a 900-square-foot spot at 4024 N. Tennyson St.
"We own businesses up in Arvada and we own businesses in downtown Denver, so it fits in the middle," Huggins said.
The owners plan to turn the former beauty salon into what Huggins calls a "modern cocktail bar," as opposed to serving pre-Prohibition libations as the couple does at Union Lodge No.1 or 1940s-inspired mixed drinks at their first bar, Arvada Tavern.
"Here we're going to be more contemporary," Huggins said. "And I don't know what that means yet."
He's leaving the bar menu as an open-ended prompt to the bartenders. The assistant bar manager at Arvada Tavern will run Tatarian, likely with help from bartenders that have worked at Union Lodge.
Huggins said he hopes to invest $100,000 to open Tatarian by the end of the summer. Tatarian has not yet hired an architect or general contractor to tackle renovations.
Huggins said he and his wife got into the bar business by chance.
Juchelkova was working at Czech sports bar Sobo 151 in Baker, and Huggins was managing the carwash the couple owns in Arvada, when they learned that Arvada Tavern, then a dive bar, was on the market.
Huggins and Juchelkova became obsessed with the tavern's history after they saw photos of "beautifully dressed people" frequenting what was then a classy, newly renovated cocktail joint.
"You start romancing about how you're going to do it," Huggins said.
So they stopped romancing and bought the bar. In 2015, they opened Union Lodge in LoDo, following it up with Kline's Beer Hall in Arvada last year.
Tatarian is a similar story. The couple was visiting Tennyson Street for a happy hour when they spotted a for lease sign at the one-time salon. Juchelkova pursued it, met with the owner and the couple had the start of a fourth bar.
Juchelkova found inspiration for a name in an early 1900s advertisement "when they were trying to goad people to move to Berkeley," Huggins said. One of the neighborhood's alleged biggest draws: soil fit for Tatarian maple trees to thrive.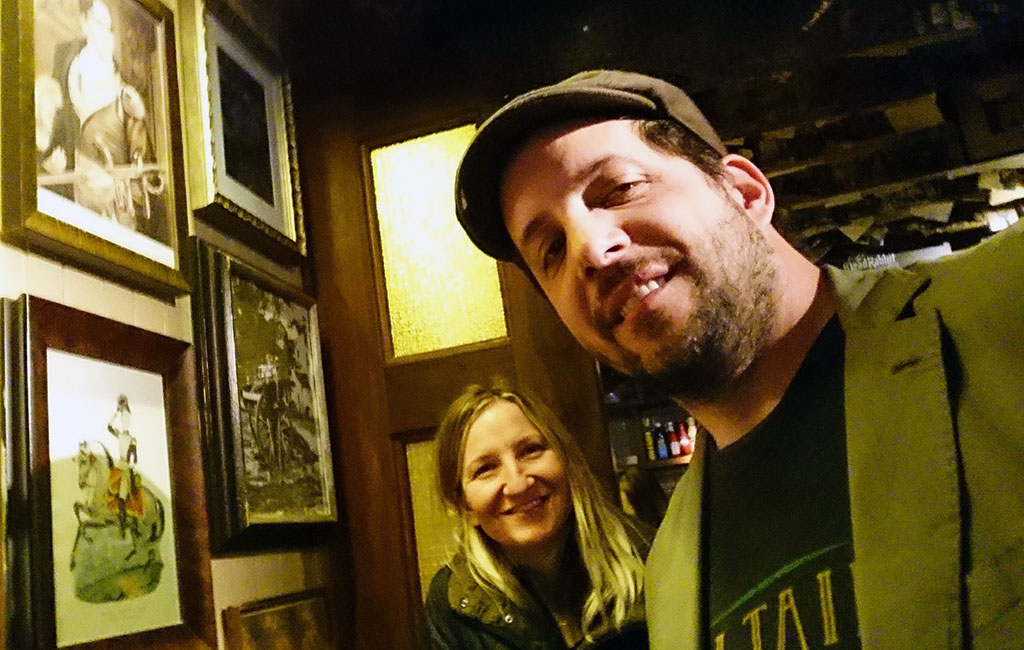 15521