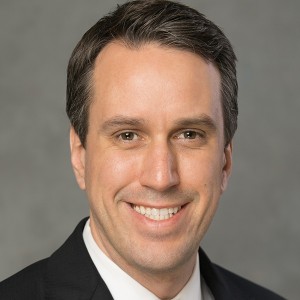 Justin Kaufmann joined Newmark Grubb Knight Frank as a director with the firm's capital markets team. Kaufmann previously worked as a broker in Chicago with JLL and Colliers International. He holds a master's degree from the University of Denver and a bachelor's from the University of Missouri.
Public Service Credit Union promoted Chris Chippindale to chief operating officer. Chippindale previously was vice president of digital strategies at the firm. He'll oversee member experience, support services, consumer loan servicing, mortgage servicing and payment systems in his new role.
MOA Architecture promoted Jessica Blanford to principal. Blanford's previous title was senior associate. She's been with the firm since 2006 and specializes in K-12 building projects.
The architecture firm also promoted Bret Kudlicki and Luis Martinez to senior associates, bumping both up from the role of associate. Martinez has been in the business for 35 years and joined MOA in 2012. His experience includes healthcare, education and office planning and design. Kudlicki has 16 years designing K-12, higher education and commercial buildings, and has been with MOA for three years.
MOA Architecture also promoted Katie Vander Putten and Joseph Hosek to associates. Vander Putten joined MOA in 2015 and has 15 years of experience specializing in healthcare project management. Hosek also joined MOA in 2015. He has 23 years of experience in K-12, mixed-use, recreation and hospitality work.
Gerry Link has been named general manager of The Maven Hotel, a new concept Sage Hospitality is opening at LoDo's Dairy Block development. Link has been in the hospitality business for 35 years. He joined Sage Hospitality from 21c Museum Hotels, where he also served as a general manager.
Patrick Henry departed Cushman & Wakefield. He has about 25 years of experience in Denver commercial real estate, and came to Cushman by way of Fuller Real Estate and then Cassidy Turley. He also heads up development firm HRE Holdings, which recently planned a new mixed-use project on 17th Avenue in Uptown.