A new type of retailer is pushing into the 'burbs.
Onus IV Hydration, a 2-year-old LoHi business that gives customers an IV drip to help with mild ailments like hangovers and colds, is opening a location in the Tech Center.
"We were considering several different markets," including Boulder, co-founder Kristy Anderson said. "Ultimately, The Landmark was a really great fit for us, just given the active lifestyle there."
Onus is leasing its 1,300-square-foot space at 5425 Landmark Place from East West Partners for $4,300 per month. Onus opened its first location in LoHi in December 2015.
Onus IV infusions range from $65 to $145, Anderson said. The seven IV treatments are a mixture of fluids, vitamins and other nutrients intended to ease ailments like dehydration, hangovers, altitude sickness and sore muscles.
Anderson said one-third of her customers are athletes. Another third are people with hangovers, and the last third are health-conscious consumers wanting an immunity or hydration boost.
A typical Onus treatment takes about 45 minutes, Anderson said. The firm has a staff of 12 nurses, paramedics and physicians who administer the IVs.
Anderson said many IV businesses cater to hungover consumers, but Onus is more focused on athletes and health enthusiasts. That's what got Anderson interested in the business: As a mountain biker with a background in medicine and medical sales, she wanted an IV center to help active Coloradans.
Onus is funding the new location with a $250,000 private investment, Anderson said. Interior Architects designed the project. Onus has not yet picked a contractor for construction.
Anderson also is the co-founder of Guerilla Gravity, a mountain bike manufacturer near Mile High Stadium. She hopes to open a third or fourth Onus location in the Denver metro area.
Onus isn't the only brand trying to tap the budding IV market. Hydrate IV Bar has a spot on University Boulevard near Bonnie Brae Ice Cream, which opened an outpost there last year. And Healthy IV Solutions has a location near Washington Park.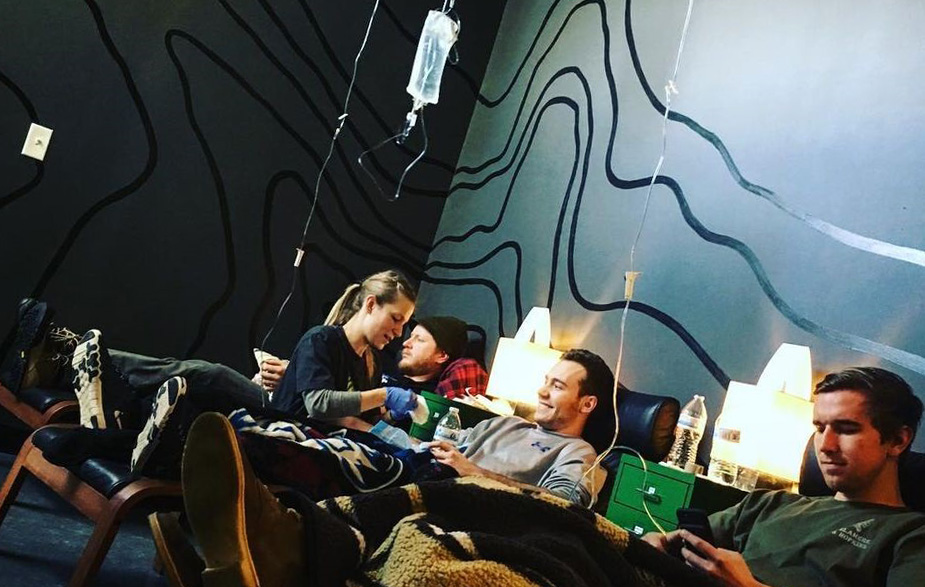 15159