A year-old Union Station office building designed with sharp angles and a shiny glass exterior – and home to several high-profile tenants – quietly hit the market last year.
The owners of the Triangle Building are looking for a buyer, according to a marketing package obtained by BusinessDen and a video posted to YouTube by CBRE office brokerage team Mike Winn and Tim Richey.
Offers on the 227,000-square-foot building were due Feb. 15, according to the CBRE flyer. Three commercial real estate insiders told BusinessDen this week that the building was being shopped around, each quoting prices that would make the Triangle Building the most expensive office building ever to trade in Denver, on a per-square-foot basis.
That record belongs to 16 Chestnut, which sold last year for $616 per square foot, according to research from JLL. 
A video entitled "The Triangle Building | Investment Opportunity in LODO Denver" popped up on a Winn/Richey Team YouTube channel in mid-December. The three-minute pitch called the building at 16th and Wewatta streets "truly one of Denver's most well-located office buildings."
The building's largest tenants are Liberty Global, WeWork and Autodesk, and it offers "very limited near-term rollover" according to the Winn/Richey video. The offering's executive summary says the building is currently 94 percent occupied.
The first tenants moved into the 10-story Triangle Building last year. East West Partners developed the building. A Denver Post report from 2013 pegged construction costs at about $85 million.
Winn and Richey did not return messages seeking comment Wednesday. A message for an East West representative went unreturned by press time Thursday.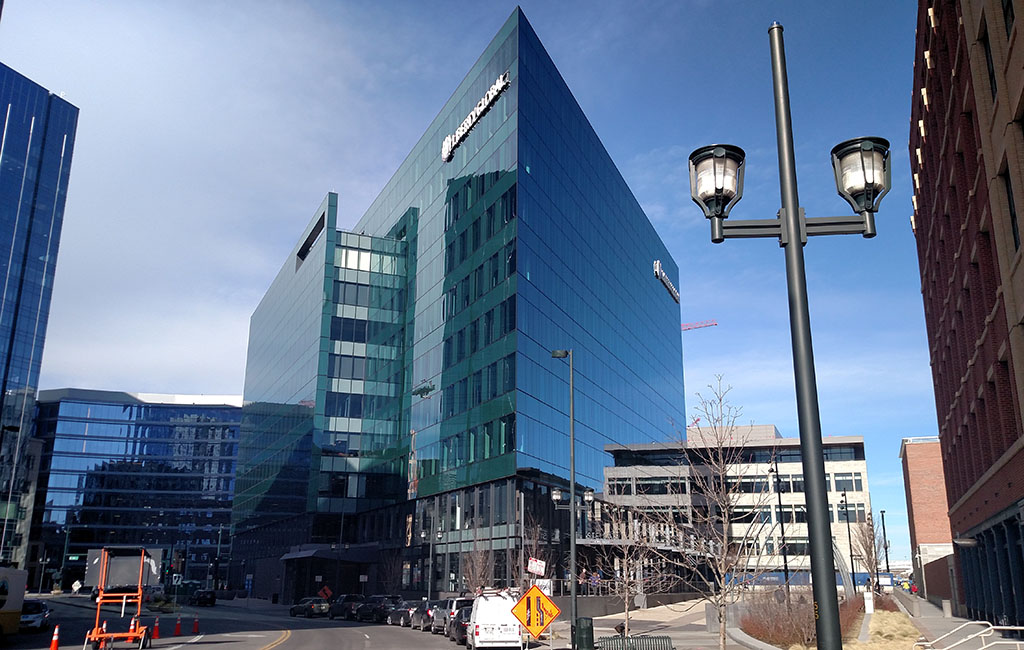 15060