One of Union Station's last major developments broke ground just in time for it to sell.
Invesco Real Estate bought 16 Chestnut, a planned 430,000-square-foot office building in Union Station, from Starwood Capital Group and East West Partners this month. DaVita has already committed to leasing 80 percent of the building, which recently began construction.
East West remains the project's developer, though managing partner Chris Frampton declined to say if the firm will have an ownership stake of the finished project. Starwood, which is still invested in Union Station's Triangle Building, has exited the 16 Chestnut development.
"I think the best way to think about it is that the ultimate buyer has just bought it now," Frampton said.
East West and Starwood did not disclose the full terms of the deal. A deed recorded earlier this month showed at least the land selling to an Invesco-controlled entity for $18 million. The property covers less than one acre at the corner of 16th Street and Chestnut Place, according to records from the city assessor.
The planned building is across from DaVita's relatively new headquarters at 2000 16th St. In October of last year, East West announced the dialysis firm had signed a long-term lease for 265,000 square feet at 16 Chestnut.
Since then, Frampton said, DaVita has added another two floors for a total of 342,500 square feet.
There's about 80,000 square feet left in the building. Frampton said it's an attractive space because of its own entrance and elevators separate from DaVita's space. A tenant also would be allowed to put signs on the building's exterior.
Frampton said East West has yet to take the remaining space to market, but Todd Wheeler at Cushman & Wakefield would handle leasing for the building. Gensler is the architect and Saunders Construction is the general contractor. BuildMark is providing construction management services.
16 Chestnut is at least Invesco's second major investment in Denver over the past year. The firm bought into Clayton Lane with San Diego-based developer OliverMcMillan in a $170 million deal in February.
The building is one of two major developments East West is building in Union Station. The developer is also working on The Colorodan, a nearly 350-unit condo building near 18th and Wewatta streets.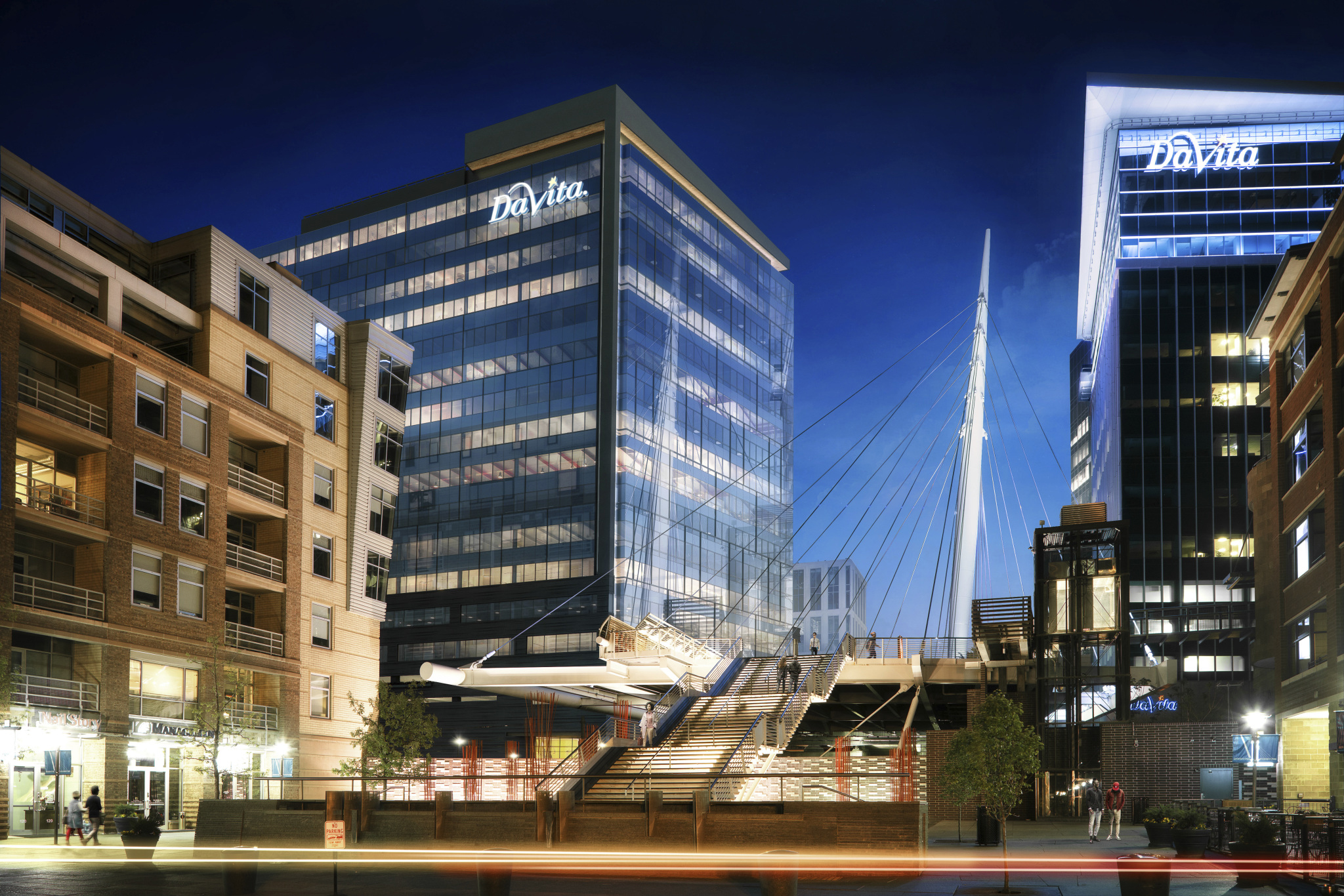 9254