Three forlorn houses perched above Lincoln Street on the edge of Capitol Hill have finally met their maker.
A row of homes on the 900 block of Lincoln came down this week, as a Brian Higgins firm, Oyster International, readies to replace those houses with a 24-unit multifamily building.
The site, which has been fenced off for months, covers one-third of an acre at 944 Lincoln St. Higgins bought the property in October 2015 for $1.4 million. It used to house three two-story brick homes before they met the wrecking ball this week.
A site plan submitted to the city in January proposes a 24-unit building standing five stories tall, with all two-bedroom units. Oyster International plans for a ground-floor restaurant fronting Lincoln Street and a 25-space parking garage.
Higgins did not return a call seeking comment by press time Thursday. He previously turned the Croke-Patterson Mansion at 11th Avenue and Pennsylvania Street in Capitol Hill into a bed and breakfast and event venue.
And last year Higgins bought an old car wash site in Arapahoe Square for $1.58 million.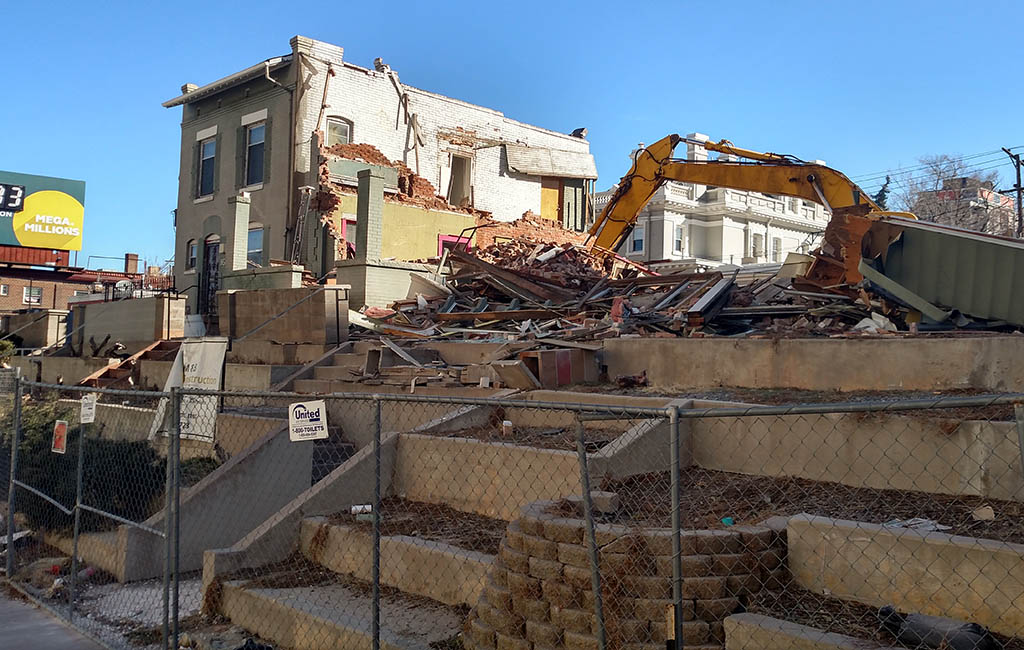 15074