After sitting empty for a decade, a former house of worship has a new lease on life as a brewery.
Big Choice Brewing is moving from Broomfield to a former Buddhist temple in Brighton. It's a newly renovated building that brewery co-owner Andrea Miller liked for its visibility from Route 85 in the middle of Brighton.
"Right now we're tucked away in an industrial park," she said. "This location is right there in the middle of downtown and right off of Highway 7. The exposure for our tasting room is quadrupling."
Big Choice will build the brewery into a 70-year-old building that opened as a Buddhist temple in 1940. According to The Denver Post, the temple stopped operating in 2005 after membership dwindled to about 20 worshippers.
It sat empty for 10 years before architect and developer Carolyn Corogin bought the building in 2015 for $150,000. Corogin has renovated the building over the last year, and Big Choice leased the 5,300-square-foot space this year.
Big Choice has been in business for five years. The brewery operates out 2,600 square feet at 7270 W. 118th Place in Broomfield. Miller said the brewery has been looking for a new space since September 2014.
"We looked in Broomfield for sure, but then Arvada, Thornton – we weren't leaving any options out," she said. "We had a space we were working on in Broomfield, but unfortunately we found out in December that the deal just wasn't going to work."
Big Choice has a five-year lease with a renewal option at their new location, Miller said. Commercial real estate broker Forrest Bassett represented the landlord and the tenant in the lease. The new brewery will cost Big Choice between $250,000 and $275,000, Miller said.
The building has two stories and a back patio. Miller said the firm plans to brew in the basement and have a taproom upstairs. Big Choice will keep brewing on a seven-barrel system. The brewery also is planning to bring in twice as many 15-barrel brewing tanks to replace the 30-barrel tanks they have now.
Big Choice plans to bring in food trucks and hire runners to offer table service to taproom customers, but the brewery won't have its own kitchen. The company also looks to more than double the number of beers it'll serve.
"We currently have eight taps," Miller said. "The goal is to do 20 taps at our new location."
The brewery has been canning its beers since 2013, and Miller said it distributes from the Western Slope to Greeley, and from Fort Collins to Pueblo. Big Choice does about 60 percent of sales through distribution and 40 percent at the taproom.
Miller hopes the new brewery will push taproom business up to at least 50 percent of the company's revenue. She's also hoping the brewery, whose name comes from a mid-90s punk album, will host its own shows from the Brighton outpost.
"It felt like we could do some really awesome things there," she said. "Bigger events, live music and more people in general in our tasting room."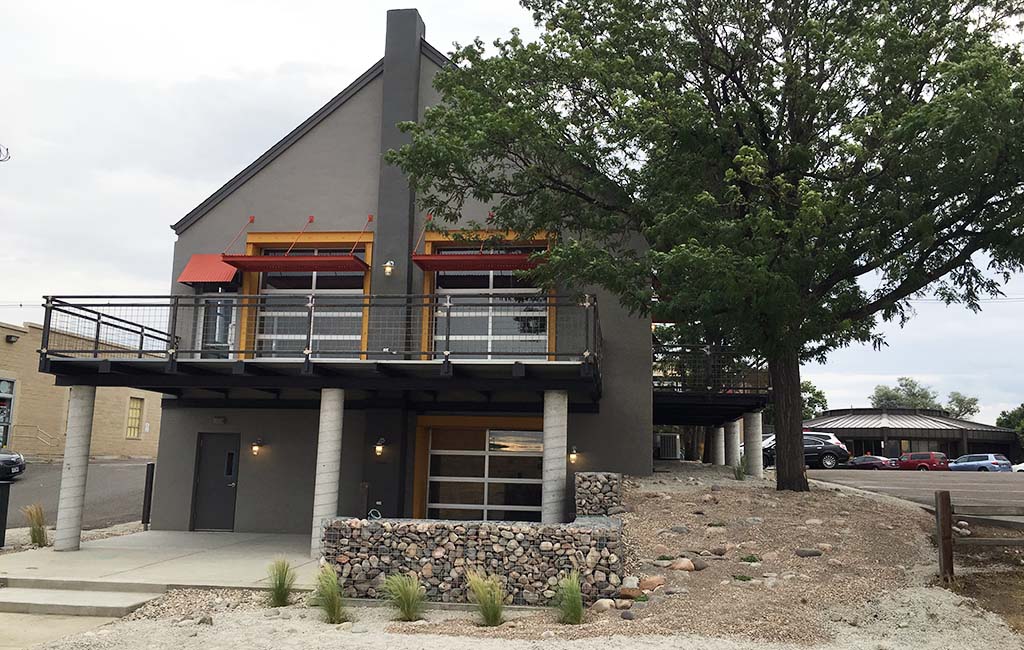 15001