After more than a century in business, the family that owns Bradley Petroleum gas stations all over Colorado has sold its operation to an Idaho-based chain.
Bradley Petroleum president Buzz Calkins is the fourth – and now last – generation in the Calkins clan to own and operate Denver-area gas stations. According to the company's website, Calkins' great-grandfather started the first gas station west of the Mississippi at a location downtown in 1912.
In the first weeks of February, Bradley Petroleum sold its 40 Bradley and Sav-O-Mat gas stations and convenience stores in Colorado plus a store in Wyoming to Boise, Idaho-based Stinker Stores, according to Stinker Stores president Charley Jones. About 27 of those are in metro Denver.
Reached by phone, Jones said he was looking to expand Stinker Stores into new corners of the western United States when he heard about Bradley Petroleum through the industry grapevine.   
"We reached relatively critical mass up in Idaho," said Jones, 64, who owns the chain with his family. "Moving into the Colorado market is a good opportunity for us to diversify. Colorado is a growing, dynamic state with lots of customers to sell fuel and convenience products to."
With the addition of the Bradley stations and Sav-O-Mats, Stinker controls 106 stores. Jones said he has no plans to change the signage or branding at Bradley stations at this time.
Jones did not disclose the sales price. According to deeds of trust filed in Denver and surrounding counties, lenders have agreed to loan Stinker Stores up to $114 million as part of the deal.
Neither Buzz nor Bradley Calkins returned messages seeking comment. In a statement by Matrix Capital Markets Group, which advised Bradley and Sav-O-Mat in the sale, Bradley Calkins said parting with the family petroleum business was a "bittersweet moment" for him.
In a 2005 interview with magazine ColoradoBiz, Bradley Calkins described how his grandfather retired in 1949, handing it over to his father, George Calkins. Bradley went to work for his dad at age 14, according to the interview. His own son, Bradley H. "Buzz" Calkins, Jr., joined the family business as a manager at Bradley Petroleum in 2002 after a career as a professional racecar driver.
In 2012, The Denver Post reported that Buzz and Bradley had bought the rights to a Denver-area Dunkin' Donuts franchise, and were considering converting some of its gas stations into Dunkin' Donuts stores.
More recently, Buzz Calkins sold the long-vacant site of a Bradley Petroleum gas station on South Broadway to local sandwich chain Snarf's.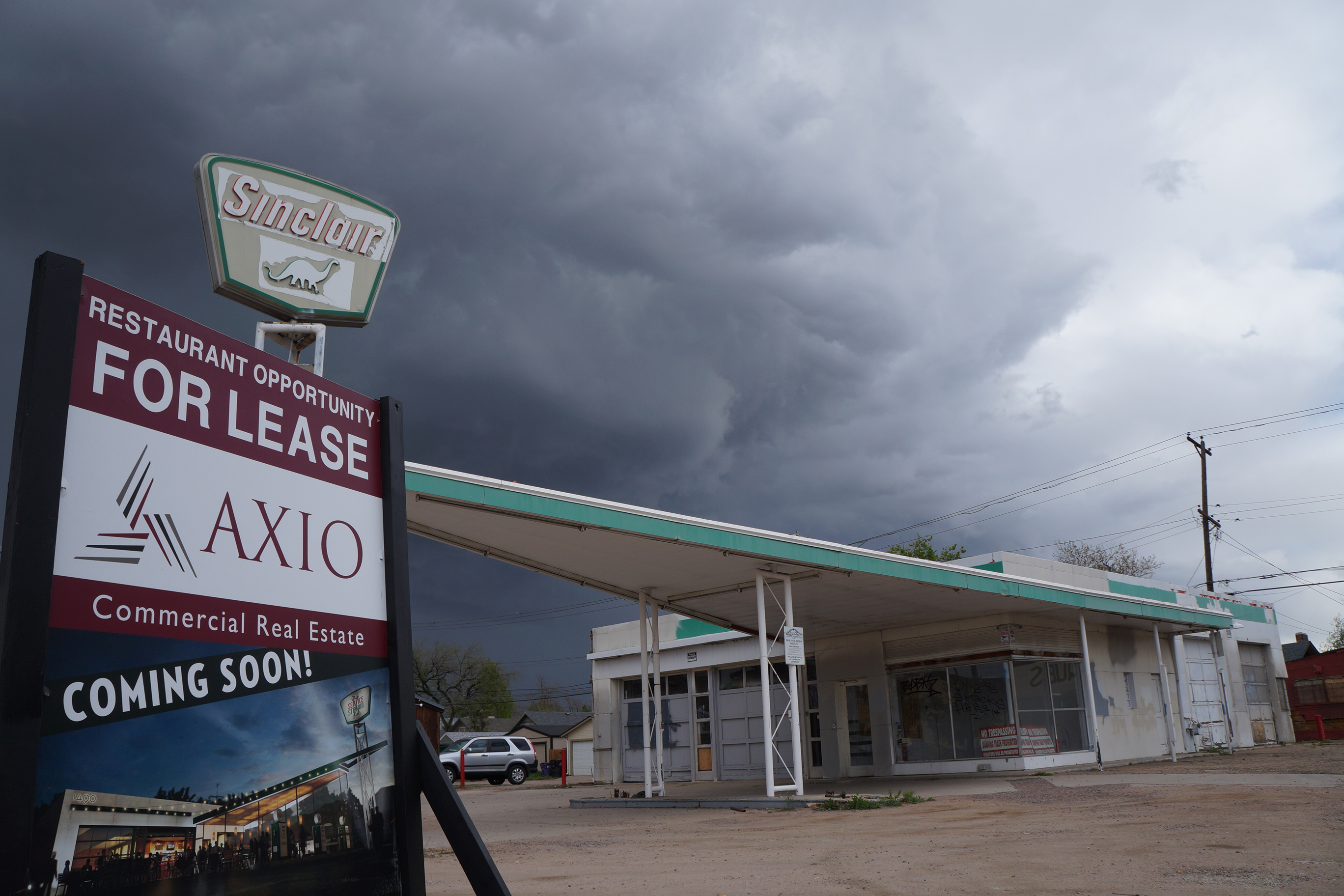 15020