Cherry Hills Village isn't all Tudor mansions and sprawling farmhouses.
Tucked among neighbors that take design cues from an earlier time, a 12,000-square-foot mid-century modern house hit the market for $2.75 million.
The rectangular, stucco house at 12 Village Road sits in a neighborhood whose highest-priced real estate, favored by C-suite executives and sports stars like Broncos coach John Fox and Rockies slugger Troy Tulowitzki, skews toward more traditional stylings.
Highlights include a wall of windows overlooking apple trees in the backyard, a rooftop deck, circular library with bookshelves built into a curved wall, and a pair of pools–one in a wood-paneled room and a second outside.
"It's one of the most spectacular properties that I've seen in the Village, and I live in Cherry Hills myself," said agent Linda Behr of LIV Sotheby's International Realty, who has the listing with Josh Behr.
Spectacular, she said, and also a bit mysterious: According to property records, the house was originally built on two-and-a-half acres in 1956, but Behr said she doesn't know much about its history, nor the name of the architect that designed it.
The two-story house has six bedrooms and nine bathrooms, according to its listing. Behr is partial to the open floor plan in the living and dining rooms.
"You feel like you're standing outside, even though you're standing inside," she said.
The property last traded hands in September 2013 for $2 million, according to Arapahoe County property records, and taxes due in 2017 total $16,700.
Records show that its current owners are Vicki Cunningham and Andrew Simcock, the CEO of Millennia Energy Consulting.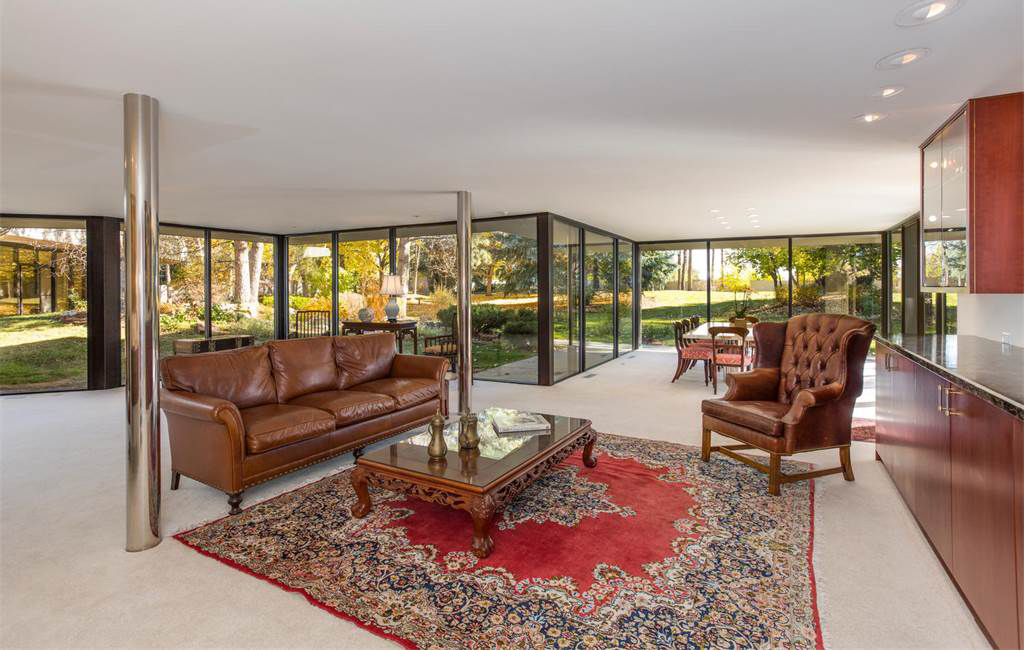 14360