A new proposal is working its way to Denver City Council that would put some limits on the small lot parking exemption, which allows developers to build as many apartments as they could squeeze onto tiny Denver parcels without including any parking.
Under this new proposal, which could be voted on as early as March 20, developers would get an exemption for only the first three floors of a new development, assuming the project site is within a half-mile of a light rail station.
Any building taller than three floors will need to provide parking for apartments and commercial space on the fourth floor and above. Councilman Albus Brooks, who help work up the proposal, hopes it will balance the desire to develop smaller lots with the neighbors' concerns about overcrowding the curbs.
"We tried to find a compromise between encouraging developers to continue to develop these lots, while recognizing that you do need some sort of parking solutions in these embedded neighborhoods," he said.
The big debate over small lots bubbled up over the last year. A parking exemption currently on the books allows developers to build or renovate commercial and residential buildings on lots smaller than 6,250 square feet without providing parking.
The intent was to encourage developers to fill in these tiny patches of downtown Denver that might go untouched. But the rule was written long before anyone imagined someone would build, or rent, a 300-square-foot apartment.
And if the site is zoned for enough vertical construction, you can pack a ton of tiny apartments on a small patch of dirt.
"What we were finding was that in this market some developments were doing a lot of micro-units, five stories, lot-by-lot at 6,250 square feet," Brooks said. "And that could be over 100 units per building."
For example, developers had floated a 108-unit, parking-less building that aimed to utilize the small lot parking exemption near 16th and Humboldt. Another project, which has since been revised to halve the number of units, could have put another 50 units at Curtis Park.
The developers behind that project have also since leased some nearby parking spots for their residents.
City Council took on the small lot dilemma in August 2016, when it passed a seven-month moratorium preventing new projects seeking the small lot parking exemption from being approved.
Since then, Brooks said, there have been a handful of community meetings to hammer out a new plan.
"We got industry experts, developers, finance individuals, neighborhood folks and put together a working group and just studied it," he said.
The proposal they came up with exempts the first three floors of a project within a half-mile of a train station or a quarter-mile of what the proposal calls a "high frequency transit corridor." That means an area where you would only need to wait 15 minutes or so to catch a bus or a train.
If you build a fourth floor, you'll need to provide the same amount of parking as any other new development in the same spot would require to cover the square footage, or number of apartments, on that floor.
For developments that aren't close enough to a transit hub, new projects would only receive a parking exemption for the first two stories.
Brooks said essentially all of downtown Denver falls within a transit zone, however. Colfax, Sheridan, Federal, Broadway, MLK Jr. Boulevard and Colorado Boulevard all qualify as high frequency transit corridors.
The proposal is slated to go in front of the Planning Board next week. Brooks said March 20 is the earliest it could be voted on at council.
All told, developable small lots make up less than 0.5 percent of the developable land in Denver, Brooks said. This new proposal also won't put any new restrictions on sites zoned for less than three stories, where a developer wouldn't have been able to build very high in the first place.
"This was a complaint for some of the individuals in a two- or a three-story district is that this doesn't affect them at all," he said. "My response is that another 10 units is not going to aggravate a neighborhood. 100 units will."
But while Brooks said the previous small lot exemption could have spelled trouble for some of Denver's densest neighborhoods, he wasn't interested in hampering development by requiring parking spots that may sit empty in years to come.
Brooks said there aren't any other cities in the country that are adding parking to their zoning requirements. And he cited Denver's investments in transit, including an autonomous shuttle project the city is working on near 51st and Pena, as the future of getting around town.
"I'm not willing to add a ton of parking," he said. "Because in the near future, we won't need it."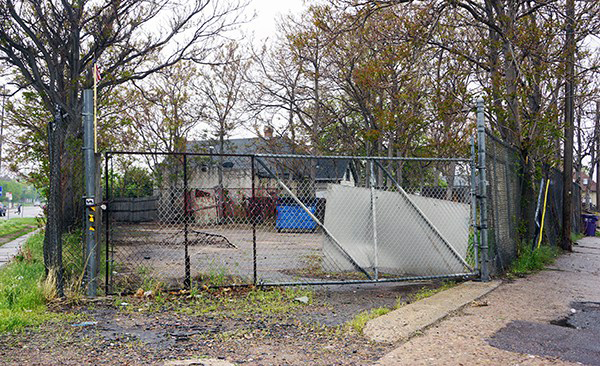 14169