Cap Hill's restaurant scene is going to get a little more crowded.
Elevation Development Group will break ground this week on a 5,000-square-foot restaurant strip at Seventh Avenue and Sherman Street near Governors Park. Mexican joint Tacos Tequila Whiskey has signed on to anchor the project, and Elevation co-founder Brent Farber said he's looking for two more eateries.
With new apartment buildings popping up around the neighborhood – including one Elevation built – Farber said people will be hungry for more places to eat.
"It's one of the densest neighborhoods in Denver, and it's only becoming more dense," Farber said. "There's going to be a higher demand for restaurants in that neighborhood."
Building plans show about 5,000 square feet of restaurant space, which Farber said will be divided into three different stalls. Tacos Tequila Whiskey has about 1,500 square feet. There's a 1,900-square-foot space and a 1,300-square-foot space still available for lease.
Elevation plans to spend about $1.3 million on construction, and estimates space will lease in the low $40-per-square-foot range. Farber said the firm will break ground this week and hope to finish this summer.
The project is something of a diversion from new construction developments the Governors Park area. As with many other Denver neighborhoods, patches of vacant land have been snatched up by apartment developers with visions of granite countertops, mountain views from rooftop decks, and sky-high rental rates.
At least four several-story apartment complexes have come up within three blocks of Seventh Avenue and Sherman Street. Another is in the works a block east, at Seventh Avenue and Grant Street.
Farber's own firm built a 64-unit apartment building one block north of the retail site. Though it's zoned for eight stories, Farber said another big apartment building wasn't in the cards for Seventh and Sherman.
"We really took a hard look at the site. We looked at residential, we looked at everything" he said. "But it's a smaller site. It would be tough to densify it to eight stories because you couldn't park it."
Galloway designed the one-story retail building. Waner Construction Co. is the general contractor. FirstBank is financing the construction. Farber said his firm plans to contract a broker to lease the space, but hasn't yet.
The Tacos Tequila Whiskey will be that eatery's third Denver location. The company has a spot on Colfax Avenue near City Park, and another in the Highlands at 32nd Avenue and Irving Street.
Elevation's project will add to a Seventh Avenue restaurant pocket stretching from about Sherman Street to Pennsylvania Street. Tenants will compete with spots like Racines, Max's Wine Dive, Mizuna, Vesper Lounge, Bones, Benny's, Govnr's Park Tavern and Lala's Wine Bar.
With most of the neighborhood's new retail space squeezing into the first floor of new towers, Farber thinks his single-story walkup spot will stand out.
"You don't see a lot of just straight retail deals anymore," he said. "We wanted to do something unique, and design something that is really appealing to the eye."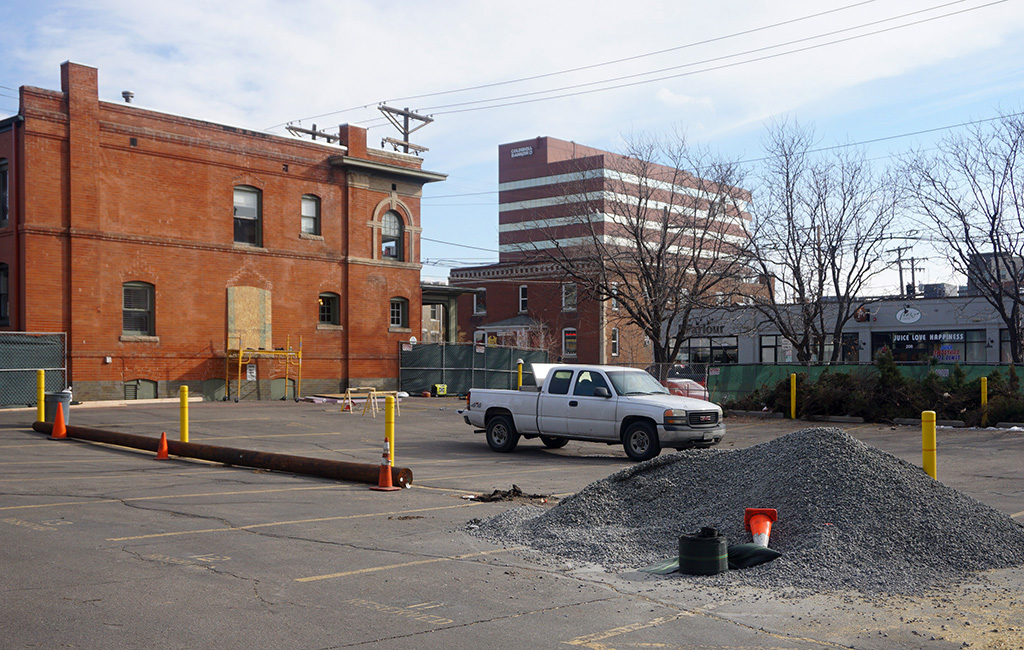 14125