A company charged with leasing nearly 100 apartment buildings around Denver is ready to buy a place of its own.
Property manager Wheelhouse Apartments, along with its construction and commercial management wings, has moved to the former BillTrust building at Sixth Avenue and Santa Fe Drive with plans of buying a share of the office property in the next month.
Wheelhouse owner Zvi Rudawsky said he was looking for a change from the firm's previous space in a midrise office building at 90 Madison St.
"We were in Cherry Creek before, and it was a good building and a good space, but it was much more corporate," he said. "It worked well for us, but this really is just such a unique space and it fits our culture a lot better."
Wheelhouse Apartments, Wheelhouse Management and Wheelhouse Construction fill about 12,000 square feet at 574 Santa Fe Drive. A mortgage company owned by the building's current owner, Trevor Pettennude, takes up less than 5,000 square feet.
That leaves about 1,000 square feet of extra space to rent out or leave open for expansion, Rudawsky said.
Pettennude bought the 17,000-square-foot building in December for $4.13 million. Nadine Lange, who ran Open Scan Technologies from the building before selling the company to BillTrust, sold the building to Pettennude after BillTrust moved out sometime in 2015.
Rudawsky came into the deal after Pettennude lined up the acquisition. Around that time, Wheelhouse had expanded its Cherry Creek office to accommodate a recent merger, but Rudawsky was still looking for a change.
"We had managed some other commercial properties for him, so he called us over to have a look at it and talk about some ideas," Rudawsky said. "I've been looking at a place for my company, so we decided that we would go ahead and buy it together."
Rudawsky does not own a share in the building yet, but said he will buy in as a 50 percent partner in a deal that should close in about a month. Wheelhouse has already subleased its old 10,000-square-foot space in Cherry Creek.
Pettennude's first-floor office occupies 28 percent of the Santa Fe building. Wheelhouse has the remainder of the first floor, as well as the second and third floors.
Rudawsky said the building didn't need many renovations, and plans to add a new reception area for Wheelhouse Apartments fronting Santa Fe Drive.
Wheelhouse Apartments, which also operates under the name Boutique Apartments, has about 100 multifamily properties under management. Wheelhouse Commercial manages 1.5 million square feet of retail, office and industrial space.
As he moves the firm into a new office, Rudawsky also is getting into the apartment ownership business. He recently launched Wheelhouse Investments, a real estate syndication firm focused on acquiring older apartment buildings that could use a renovation.
Rudawsky's fledgling investment arm bought its first building in Lakewood near the end of last year: A 56-unit complex at 1852 S. Wadsworth Blvd. called Country Club Plaza. Wheelhouse Investments is targeting buildings with about 120 units, within about a day's drive of its home base at Sixth and Santa Fe, Rudawsky said.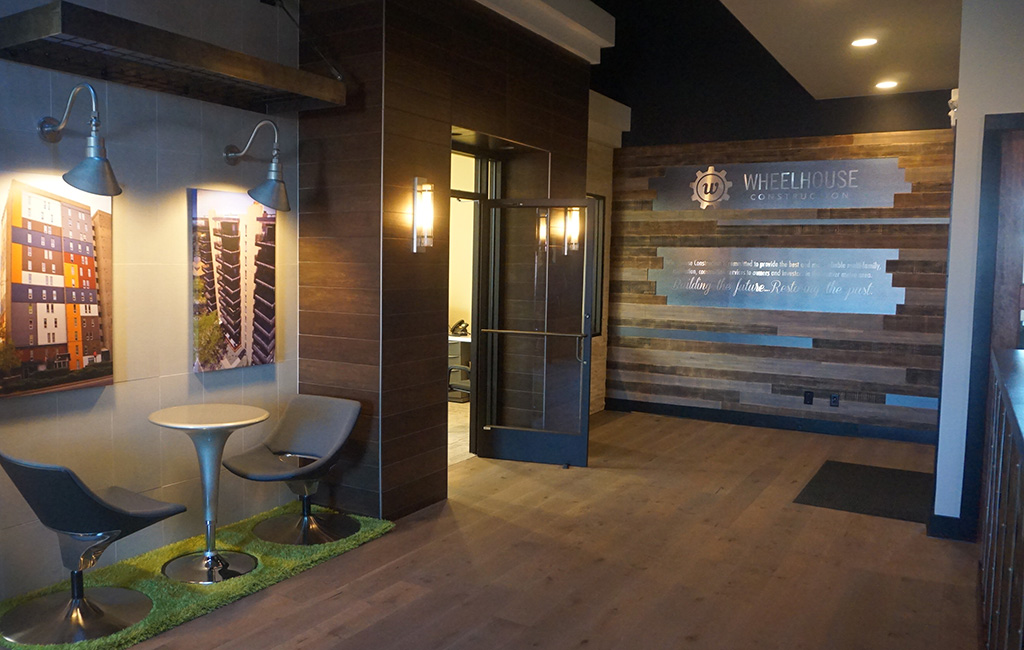 13868