The owner of a pair of Denver music clubs will take over a Globeville barbecue and music dive.
Scott Campbell, a concert promoter who owns Larimer Lounge and Lost Lake, will take over Globe Hall on Feb. 1.
"This opportunity came to us and Globe Hall was the best-looking room I've ever come across," said Campbell, who declined to discuss details of the transaction, including sales price and funding sources. "I do think that at some point growth will jump the tracks."
First-time restaurant owner Jeff Cornelius started Globe Hall in November 2015, transforming a 114-year-old meeting hall into a joint that gives equal billing to the dry-rubbed recipes Cornelius developed over 10 years and the local bluegrass bands it hosted.
Cornelius was not available for comment Wednesday.
Cornelius bought the property for $345,000 in 2015, according to Denver property records, and said he invested $73,000 in renovations and a Texas-sized smoker.
But last week, as reported by the Denver Post, Cornelius said he would turn over the business to Campbell in order to spend more time with his family.
Campbell has already made a name for himself in the Denver music scene. He took over Larimer Lounge on the 2700 block of Larimer Street in 2002, and bought Lost Lake, a few blocks from the Bluebird Theater, in 2013.
Campbell also is a concert promoter for AEG Live Rocky Mountains, booking shows at venues like the Ogden and the Bluebird Theater.
Campbell said Globe Hall is a good way to round out the trio of venues he owns, in part because of its easy access from Brighton Boulevard. The neighborhood lacks music venues, he said, and visitors don't have to worry about finding a parking spot as they might in RiNo or Colfax.
Globeville reminds Campbell of the neighborhood around Larimer Lounge back when he started it in 2002, in a part of town then better known for warehouses than bars and restaurants.
"Just going from a club that was in a sort of warehouse district to experiencing the change that it has (around Larimer Lounge), it would be exciting to go through that change again," he said.  "People care less about what the neighborhood looks like and more about how the sound is."
With that in mind, Campbell is planning to upgrade the sound system and, perhaps, add more stage lights. He thinks those touches will attract local and touring bands to play the venue, which has a legal capacity for 250 people.
To keep locals coming to Globe Hall, Campbell plans to book three to five shows a week, and is considering weekly events like bingo and movie nights. A cocktail menu also is in the works.
Other than those tweaks, Campbell said he plans to keep Globe Hall as is, right down to the Texas barbecue.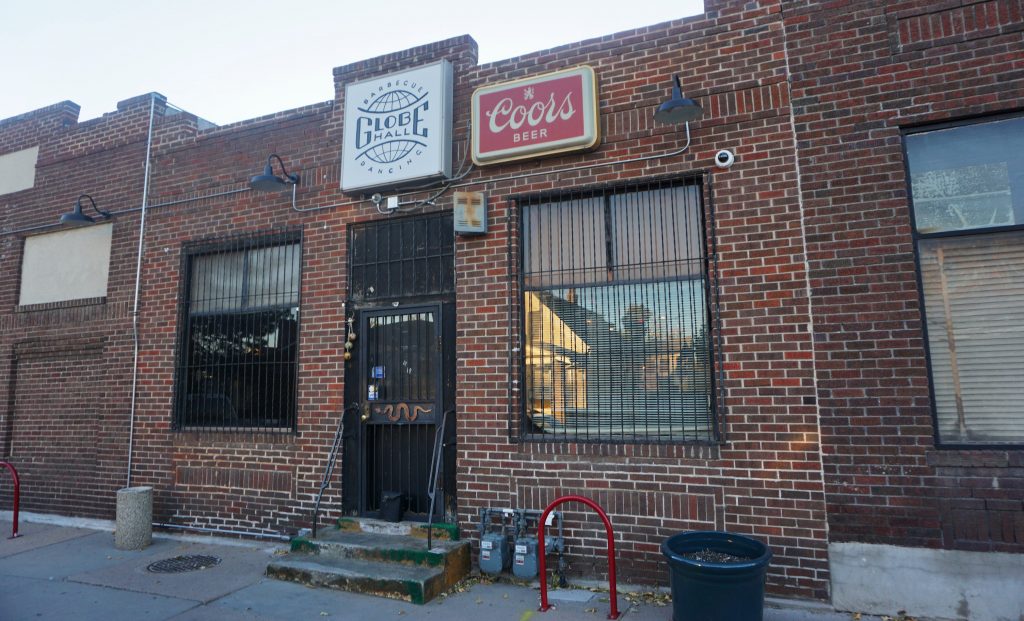 13906