Jeff Cornelius is trying to make the same entrepreneurial leap as home brewers who go on to open a microbrewery. Only Cornelius has spent the last decade home smoking brisket and ribs instead of tinkering with IPAs and lagers.
Cornelius and his wife, Aubrey, yesterday opened Globe Hall, a barbecue joint and music stage located in a renovated Globeville meeting hall.
"I've always wanted to own a dive bar, and I've been a barbecue hobbyist for the last 10 years," Cornelius said. "The property was for sale, and when I saw it, I fell in love with it. I started thinking of possibilities and after that it couldn't be stopped."
Globe Hall's menu will include barbecue staples like brisket, beans and potato salad priced under $10 a plate. The building houses a bar and an attached room with a stage and dance hall for rockabilly and bluegrass bands.
"No. 1 it's the food, but I do think for a certain segment of the population that wants to see live music, that will be a strong draw, as well," Cornelius said. "But for the larger metro area – the people from Highlands Ranch, Aurora, Thornton and Parker – the food will be the biggest draw."
Cornelius bought the 3,150-square-foot property at 4483 Logan St. for $340,000 in July, according to Denver property records. He's the property's first buyer since the National Croatian/Slovenian Association of America built a lodge and saloon at the site in 1903, he said.
Buying the building caused some heartburn, Cornelius said, and the deal took about 10 months to close.
"We were working off handwritten documents from the early 1900s that were copies of copies of copies," he said. "Parts of it were illegible. When the title company was looking back for assurances there were no property records, no change of ownership, no records from anyone."
Renovations to the facility cost approximately $60,000, Cornelius said.
The workhorse of the Texas-style barbecue joint is a Texas-sized smoker that lives out behind the building. Cornelius spent $13,000 on the beefy piece of machinery, which was made in Mesquite, Texas. The 6,600-pound wood-fired smoker can cook 1,800 pounds of meat at once, allowing Cornelius to expand his business model into catering.
He said he runs it on oak firewood and lets the meat do the talking instead of slathering on barbecue sauce.
"A hallmark for Texas barbecue is that it's dry rubbed. If the product is good enough, you shouldn't need sauce on it," Cornelius said.
The financing came in part from San Diego-based Seacoast Commerce Bank, which loaned Cornelius $400,000 to finance the purchase and renovations, Cornelius said.
And he sold $500 memberships to Globe Hall that included free beer for life.
"We have about 45 people that are founding lodge members," Cornelius said. "So that really helped with some of the improvements – it paid for all the upgrades to the audio and got everything done in the patio."
Globe Hall's location is just beyond booming RiNo, but Cornelius said he envisions the restaurant as a destination venue for people from around Denver. Cornelius said he liked that it was near the planned 38th and Blake light rail station, Brighton Boulevard, and the intersection of interstates 25 and 70.
"I was familiar with the area and knew that there had been talk about redeveloping Globeville," Cornelius said. "I knew that growth was coming this way. My time line is what this place is going to look like in 10 to 20 years, not one or two."
Globe Hall will be Cornelius' first crack at opening a restaurant, he said. He previously worked in marketing and public relations, most recently at his wife Aubrey's agency Sprocket Communications.
While Denver's restaurant scene is dominated by career restaurateurs, Cornelius said it's still possible for hobbyists to get into the market.
"A lot of people who start their own places are award-winning cooks with years of experience, but not me," he said. "I just had some practice, got a great smoker, hired a great cook, and we're off and running."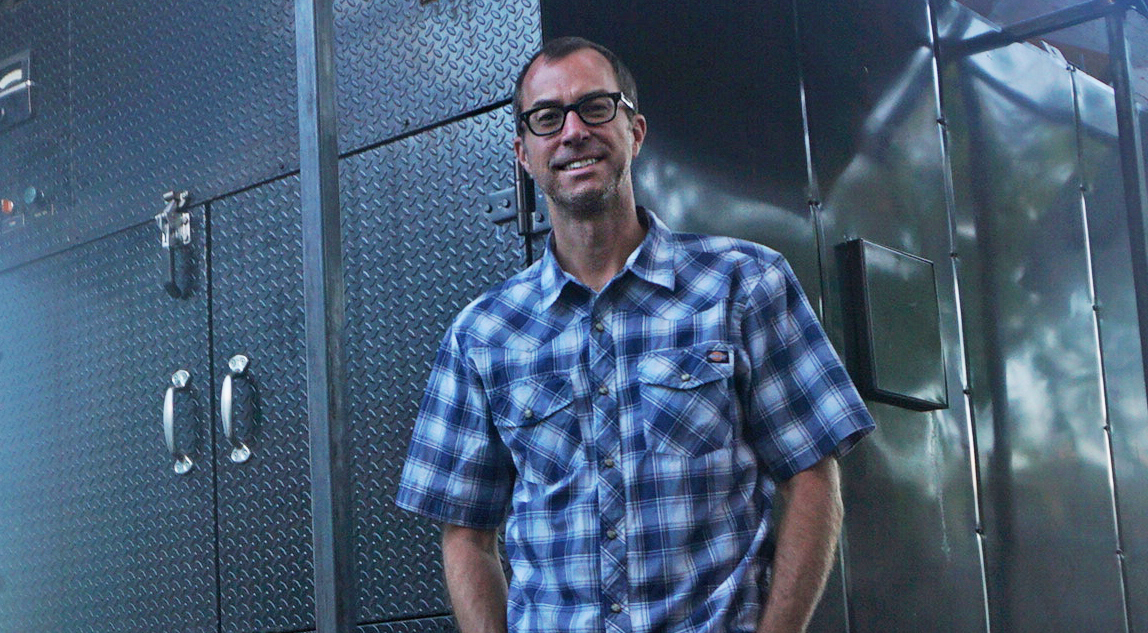 5662