Forget Ping Pong or foosball. This renovated office tower is going old school with a bowling alley for tenants.
Seattle-based landlord Unico rolled out two lanes this month as part of its renovation of 518 17th St., a building formerly called the Denver Club.
The office tower, now called the DC Building, also got a new bike storage room, locker rooms and white marble walls and finishes.
A building manager said tenants must reserve the lanes like a conference room.
Unico bought the 17th Street office building in summer 2015 for $30 million. It's 24 stories tall, totals about 231,000 square feet and was built in 1954.
Gensler designed the newly remodeled lobby and IA Interior Architects handled the bowling alley, locker rooms, spec suites and other features. Turner Construction Co. is the general contractor for the building's renovations.
There's still some work to be done, both on the construction and leasing sides. A full conference and training facility on the second floor is slated for completion in February 2017.
Unico has built some spec suites – newly renovated, move-in-ready spaces built to appeal to companies on a tight move-in schedule that don't need extensive tenant improvements.
Unico hasn't touched at least one full floor on the site – with dark green wall accents and a 1950s vintage, wall-mounted ashtray – that could be built to suit for a larger tenant.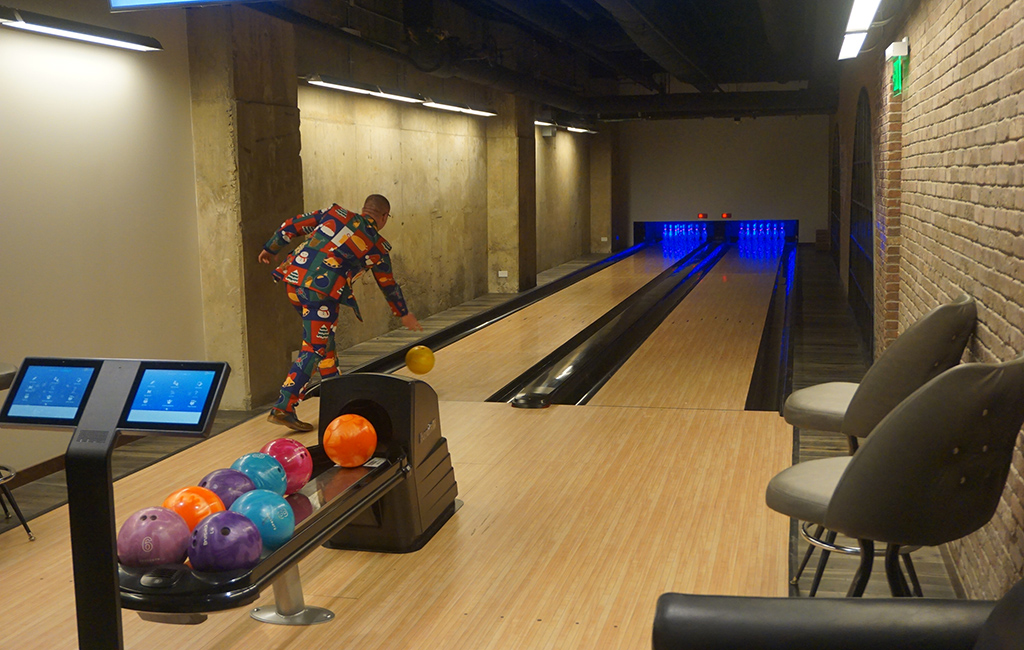 13373