For more than three years, Denise Sanderson has watched time pass on the cracked sundial at Cranmer Park in Hilltop, wondering when she and her neighbors will have the money to restore the weathered, 6-foot-long landmark to its former shine.
The wait might soon be over. As of this week, the Save Our Sundial project Sanderson started in April 2013 is about $26,000 away from its $1.8 million goal. All money raised will go to renovations, which call for tearing out the entire plaza, rebuilding it and repairing the face of the sundial, last replaced in 1992.
"We're ready to wrap this up and go to the construction phase," said Sanderson, who lives two blocks from the park.
The Park People, the nonprofit that manages the Save Our Sundial project, has lined up a dollar-for-dollar matching grant on donations up to $50,000 through Dec. 31. So far, Sanderson said, contributors have given about $24,000 during the matching period, leaving $26,000 to max out the match and hit $1.8 million.
Built in the 1930s as a Depression-era federal work project, the plaza at Cranmer Park is one of the few places in Denver with a panorama view of the Front Range. But in 2013, nonprofit Colorado Preservation Inc. noted the sundial and its plaza's disrepair in an annual list of the state's "endangered places."
For Sanderson, the list became a call to action. "It's my neighborhood park," she said.
She wasn't the only person moved by neighborly duty. By the second half of 2014, Denver-based The Park People had agreed to manage the Save Our Sundial project in-house.
Some of the largest funders also have a personal connection to the park. Sanderson said the Harmes C. Fishback Foundation Trust, led by Jenna Stapleton, has committed around $200,000 to the renovation of the sundial and plaza, which was built under Mayor Benjamin Franklin Stapleton.
The $50,000 matching grant comes courtesy of local philanthropists Cy and Lyndia Harvey. Cy Harvey is best known as a long-time executive at Phil Anschutz's businesses.
The city is giving $875,000 to the project, Sanderson said, including funds from Denver Arts and Venues designated for restoring the plaza's stone mosaic, which pictures the mountains.
Denver Parks and Recreation will coordinate construction, Sanderson said, which is based on a design by landscape architect Mike Holweger.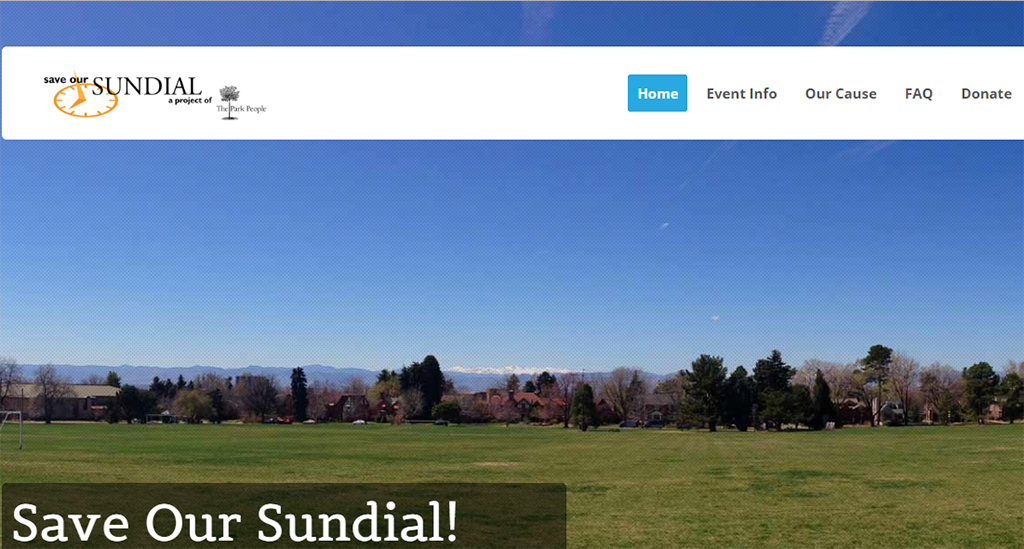 13277