As pricy new homes and apartments pop up around the Highlands, a developer thinks he sees a big hole in the market for cheaper rentals.
SW Development is preparing to break ground on a subsidized apartment building at 29th Avenue and Sheridan Boulevard. Company head Scott Yeates said more than 4,500 households nearby are eligible for tax credit-subsidized housing, but there's not enough supply.
"There's always phenomenal demand for affordable housing, but this market is exceptional," he said. "We're providing 45 units; I wish I could build 500."
SloHi Flats, as the project is called, will take shape on nearly half an acre that a group of Yeates' partners bought for $600,000 in 2014. At the time, Yeates said, their plan was to build market-rate housing. In fact, they drew up plans for a market-rate development.
But Yeates said the multifamily market softened, and 45 units was a little small for a market-rate project, anyway. Yeates came into the project earlier this year, and their revamped affordable housing was awarded almost $900,000 in federal tax credits in September.
SloHi Flats will have 39 one-bedroom apartments and six two-bedroom apartments, each with its own washer and dryer. Plans also call for an outdoor garden and rooftop deck. The building will stand three stories tall, above a partly underground parking deck.
For 2016, Colorado Housing and Finance Authority capped rents on one-bedroom units at $901 for renters making up to 60 percent of the area median income. Landlords could charge up to $1,081 for two-bedroom apartments, which puts rental rates around $500 less per month than most market-rate rentals on that side of town.
Yeates said the building is essentially the same as the market-rate apartment complex his partners were planning, with a few tweaks. They won't add granite countertops, for example.
But he does see 29th Avenue as a main point of entry for people coming into the Highlands from the west. And Yeates thinks the design on a tax-credit project might be even more important than a market-rate building, because you don't want your development sticking out as the one subsidized building in the neighborhood.
"You want residents to be able to say, 'I have everything my friends have, but I don't have a pool,'" Yeates said. "And I can live without a pool."
Developers want to break ground on the SloHi Flats in early 2017, and estimates it will take about a year to build. Parikh Stevens is the architect on the project, and Catamount Constructors will be the general contractor. First National Bank of Denver is the lender.
Yeates is also staying busy with the Foundry in Englewood, another tax-credit building project under construction at 601 Bates Ave. in Englewood. That 70-unit development is scheduled to open in spring 2017.
Yeates said he will keep scouring the Highlands, Jefferson Park and Sunnyside for opportunities to build more subsidized housing. But, he added, it will be tough to stir up another project in the neighborhood – for the same reason SloHi Flats seemed like such a strong investment.
"We see this as potentially the only opportunity for affordable housing."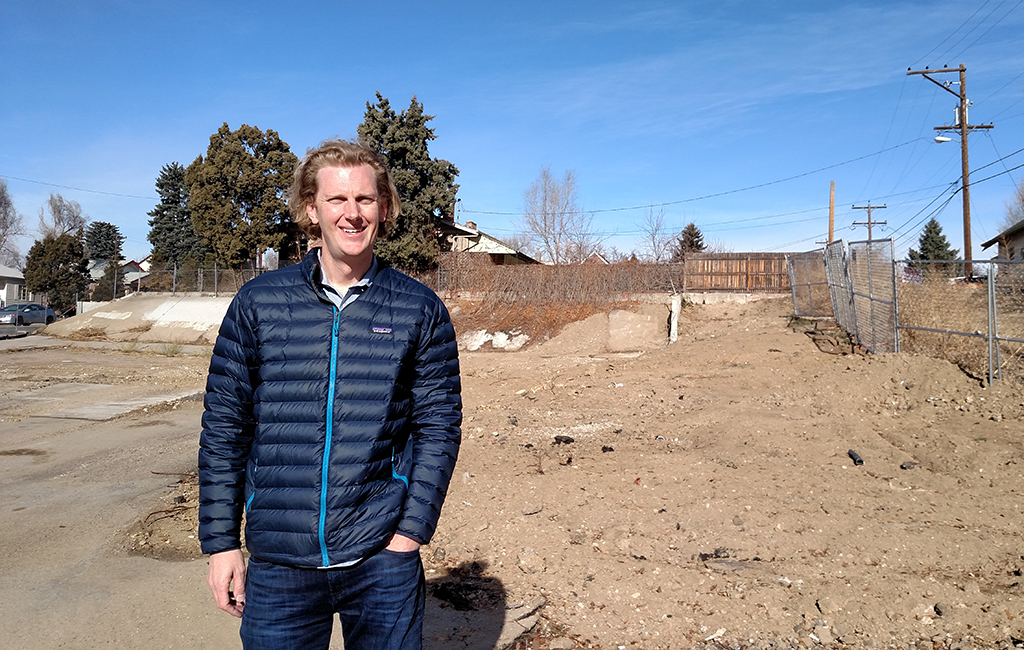 13260