A New York developer now has the keys to a century-old Uptown school building.
An entity headed by Shift Workspaces owner Grant Barnhill sold the former Cathedral High School in Uptown to a New York-based hotelier. The $6.86 million sale was recorded in a pair of deeds on Monday.
A Barnhill-led group bought the property in 2013 for $3.3 million, and originally planned to redevelop it into a shared work space with ground-floor restaurant or retail space, according to a Denver Post report from the time.
Barnhill declined to comment on the most recent sale when reached by phone on Tuesday morning.
The deal included the almost 100-year-old Cathedral High School building, the red brick Cathedral gymnasium building fronting Logan Street, and a surface parking lot at 19th and Logan. The parcels total just over 1 acre of land, according to Denver property records.
The buyer was a Rafmo, LLC, which lists its mailing address as the New York offices for GFI Capital Resources Group, Inc. That company lists a portfolio of six high-end hotels on its website, including two Ace Hotel properties in New York and Palm Springs.
Three others are independently branded hotels in New York, and one is a hotel built into a trio of renovated New Orleans warehouses.
A GFI acquisitions representative did not return a phone message seeking comment by press time Tuesday.
Barnhill, meanwhile, just opened a new Shift Workspaces location at 10th and Bannock in the Golden Triangle. That added to his original Shift location near Fourth and Corona.
Cathedral High School was built in 1921, according to Historic Denver's website. The Spanish Renaissance Revival complex was designed by Denver architect Harry Manning and features a three-story building wrapped around a center courtyard.
The high school closed in 1982, according to Historic Denver, and the building has also housed a convent, a homeless shelter, a housing community for AIDS patients and the Grant Street Art Studios.
The gymnasium came along a few years after the school building in 1928, Historic Denver notes. Eugene Groves was the architect on that building.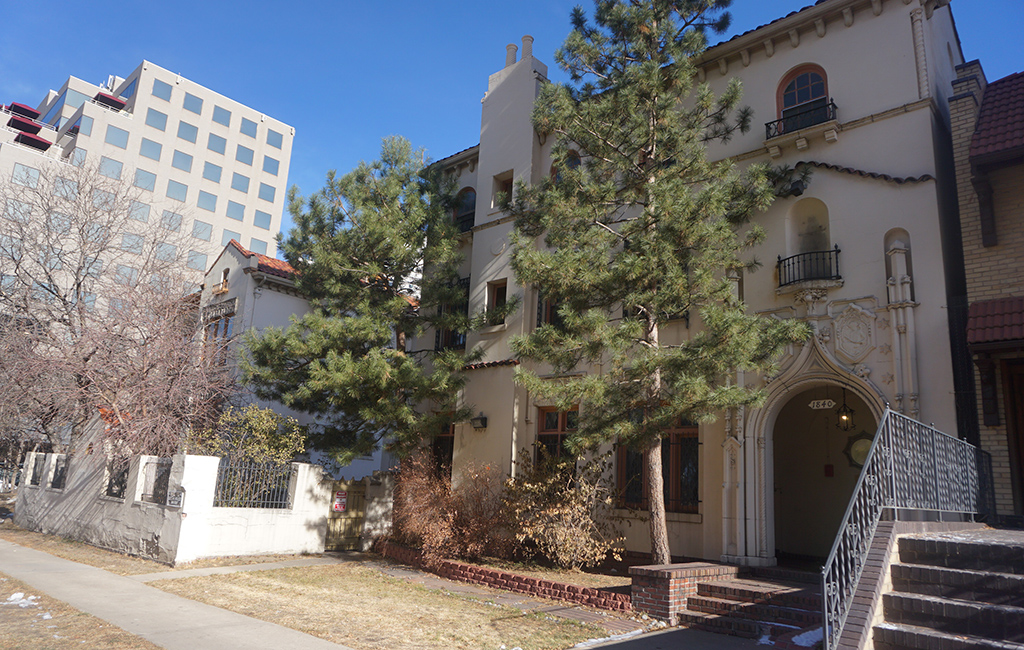 13200