The first 200 prototypes of a run-tracking gadget devised by a 23-year-old University of Colorado grad will be hitting the pavement as early as this month.
Connor Winter, a varsity cross-country and track runner who studied mechanical engineering at CU Boulder, used to wonder when to replace his worn out sneakers. So when he needed a project for a business planning class, he designed a product in the school's locomotion lab that would settle the question for him – and help him sidestep overuse injuries.
The result is ShoeSense, a sensor small enough that runners can clip it onto the laces of their sneakers. It measures the force of each footfall using an accelerometer, as well as the angle of impact, the length of time the sneaker is on the ground or in the air and, like a pedometer or a FitBit, distance.
"My goal is that this becomes the industry standard," Winter said, with ShoeSense built into every running sneaker on the market.
ShoeSense is now making its first few strides toward that vision. Winter said he has raised $75,000 in seed funding, found a manufacturer in Greece and even persuaded his former business professor, a runner himself, to do market analysis for ShoeSense.
Running geeks can already buy sensors to monitor their running style, Winter said, but those devices can cost $200 and often present nitty-gritty data that is hard for a casual consumer to interpret.
Winter thinks he can sell each ShoeSense sensor for $60 or less, partially because the cost of the nuts and bolts to make each sensor bolts continues to decline, and partially because customers can opt to buy a single sensor rather than a pair.
Winter said ShoesSense might also bring in extra money by charging a small monthly subscription fee for customers to use a mobile app showing them more granular running data, giving them training recommendations based on their running style or letting them compare themselves to other runners.
The next step for the business is getting athletes with different levels of experience to give ShoeSense a dry run, so that the business can test its prototypes and keep tweaking the product design and features. By early next year, Winter hopes to launch a crowdfunding campaign to finance a larger batch of sensors.
And he's eager to collect more data from runners.
Winter has applied to patent a product that would allow a runner to manually enter data about their age, gender, weight, sneaker model, injury history and running terrain into the ShoeSense system as well as collect raw data on their gait collected by the sensor itself.
With that data in tow, Winter thinks he can recommend when runners should replace their sneakers with more accuracy than a round number of miles.
"I can give you your estimate for your shoes and your style," he said.
That aligns ShoeSense with the profit motive at running stores and brand-name sneaker companies, Winter said.
In the long run, the young entrepreneur is interested in licensing the technology to one of the Under Armours or Nikes of the world, he said, who could produce the sensors in larger quantities and bring down their price even more.
For now, his pitch to sneaker brands is simple: "We can sell you more shoes."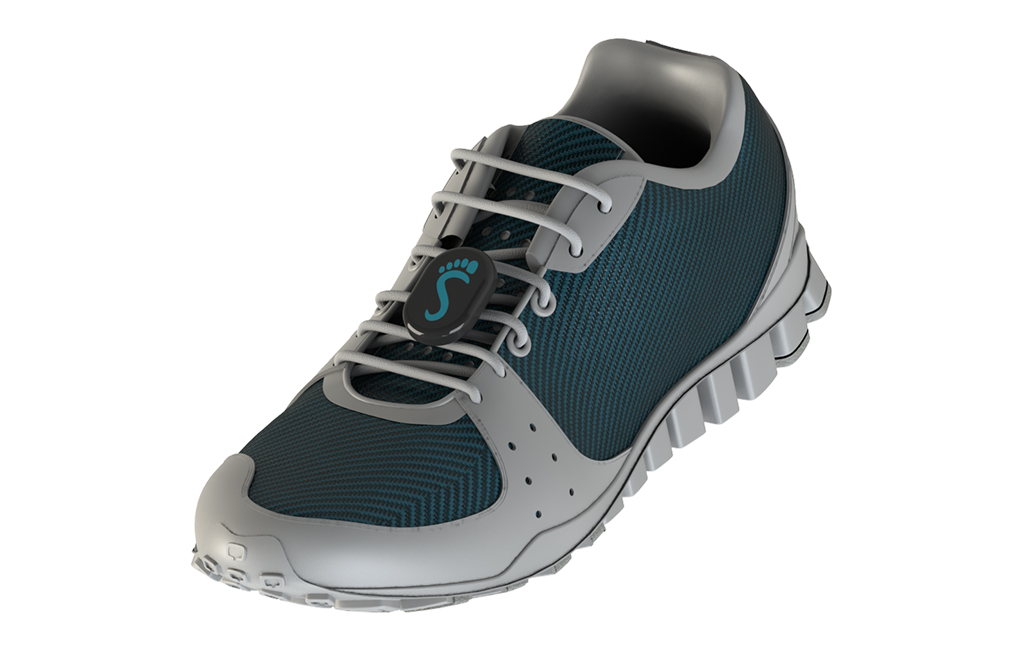 13066