Behind on its bills and staring down multiplying lawsuits from disgruntled faculty, a 30-year-old for-profit university is dropping out of the industry.
Wheat Ridge-based Heritage College (under the name Weston Educational Inc.) left more than a thousand students without degrees and hundreds of employees without jobs when it shuttered all ten of its campuses, including one near Lakeside, on Nov. 1.
This week it filed for Chapter 7 bankruptcy liquidation, listing assets and liabilities of $1 million to $10 million.
Heritage joins a few for-profit chains, like Corinthian Colleges and ITT Technical Institutes, that have closed shop in the past two years as federal and state authorities expand investigations into fraud and unsavory sales techniques. Westwood College, which was founded in Denver, closed all its campuses in March 2016.
But Heritage, which is owned by Fort Collins used car dealer Earl Weston, has earned failing grades from former employees and vendors for even longer.
The company is still trying to fend off a 2011 lawsuit from former employees that say Heritage College in Kansas City falsified grades and other records in order to pocket their college loans.
That suit painted a picture of a school eager to take money from students – including a convicted felon, a blind student and a student with significant learning disabilities – regardless of their ability to complete their studies or to work in their chosen occupations.
And if students tried to drop out, that suit claimed, Heritage administrators advised them to turn over any loans received so far to the school and to pay any remaining tuition and fees out of pocket.
"At the meetings, Heritage administrators aggressively threatened and intimidated students, and boxes of tissues were brought to these meetings specifically because students were often reduced to tears," the complaint said.
According to judges on the Eighth Circuit court of appeals, Heritage received $33 million from the Department of Education from 2009 to 2012, accounting for 90 percent of its gross tuition.
Employee grievances are also piling up since Heritage College closed its three pairs of schools in Florida, Ohio and Missouri as well as its single locations in Arkansas, California, Kansas and Colorado.
In a memo to employees at the school's campus in Fort Myers, Florida days before the school closed, a Heritage College administrator assured employees that the school would stay open, even if payroll arrived a few days late.
"I know that many of us depend week-to-week (and occasionally day-to-day) on our checks being delivered on time, and I know that delaying your pay until Tuesday will cause a hardship for many of you," the memo read in part. "I wish that I could personally ease that pain, but I cannot."
Now, two groups of employees have since proposed class action lawsuits, saying Heritage failed to give them 60 days' notice before shuttering its campuses. One case has been filed in Missouri and a second in Colorado.
The Colorado case alleges that Heritage employed around 600 people. It also says enrollment dropped from 5,000 students in 2013 to 1,800 in 2016.
Vendors are no more pleased than former employees. In October, a company called Keypath Education, sued Heritage in Kansas to recover $444,000 for its advertising and marketing services.
Bankruptcy proceedings could stay pending litigation.
The bankruptcy and all other court proceedings name a Colorado corporation, Weston Educational, Inc., the entity that does business under the name Heritage College.
The owner of Heritage College, Earl Weston, has a number of other businesses, including Fort Collins car dealership Weston Auto Gallery and the online colleges U.S. Career Institute, At-Home Professions and McKinley College.
Weston could not be reached for comment. Former Heritage College employees did not return messages or did not agree to comment on the record.
In its bankruptcy proceedings, Heritage College is being represented by Aaron Garber of the law firm Buechler & Garber. Garber did not respond to messages seeking comment.
Reached by phone, Gene Graham, a lawyer for White, Graham, Buckley and Carr, who is representing employees in the 2011 lawsuit, called for-profit colleges "a horrible tragedy for a bunch of poor people."
"It is appalling that the U.S. Department of Education allows this for-profit school industry to open up, siphon millions of dollars in student loan monies, hire instructors that are completely unqualified buffoons and then slam the door in the face of the students, many of whom are single moms," he said.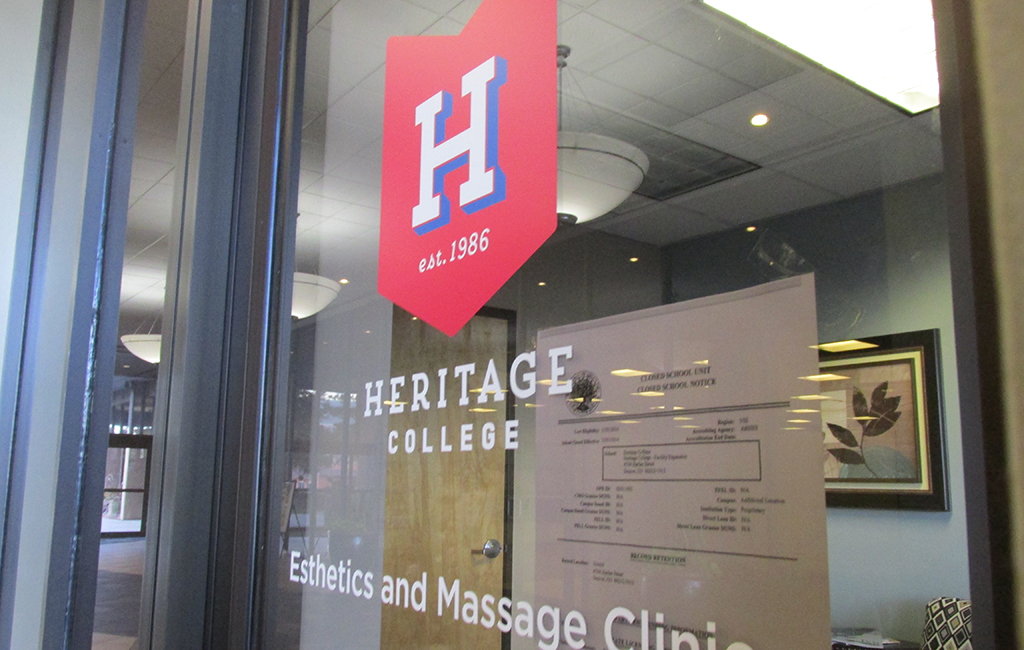 12787