One of Denver's coworking czars has a service brewing for customers who aren't ready to go exclusive.
Craig Baute, owner of Denver coworking brand Creative Density, is bringing a floating coworking pass to Denver that lets workers drop in to several shared office spaces around the state. Deskpass, as the company is called, is already running in Los Angeles and Chicago, and Baute thinks Denver makes a perfect third market.
"Denver is one of the highest per-capita shared office markets in the world," said Baute, who is leading Deskpass efforts in Colorado. "Plus, with Colorado being such a large state, and with ski season coming up, workers tend to be a lot more mobile."
With Deskpass, workers sign up for a monthly membership that allows them to drop in and work at any of the shared office spaces that have signed on with Deskpass. It's almost a workplace version of the fitness industry's ClassPass.
Deskpass is the brainchild of Sam Rosen, a friend of Baute's who previously ran a coworking management software company to help coworking spaces keep track of members. Baute said that company has shut down, and now they're rolling the software into Deskpass.
Deskpass is targeting workers who might be thinking about moving into a coworking space, but have yet to take the plunge. It's the same clientele each individual shared office space is chasing, and Baute said users are likely to settle into one space or another and potentially become a full-time member.
"People will be on Deskpass, and bounce around for a few months," he said. "And they'll find a place they like the most, or they just realize they're using one space more than all of the others."
Deskpass is also going after larger corporations, marketing their service to companies that may have several teams constantly moving around.
Baute said a handful of Denver shared office spaces have signed on, including Baute's coworking space Creative Density, Shift Workspaces, Thrive Workplace, Assembly, Atomic20 in Boulder, The Armory in Loveland and The Articulate in Fort Collins.
Baute would like to start with 15 to 20 shared office spaces on board. He's hoping to eventually get between half and two-thirds of the state's coworking spaces on Deskpass.
"In Chicago, there were a lot of skeptics at first," he said. "Then people realized spaces were gaining a lot of members by joining Deskpass."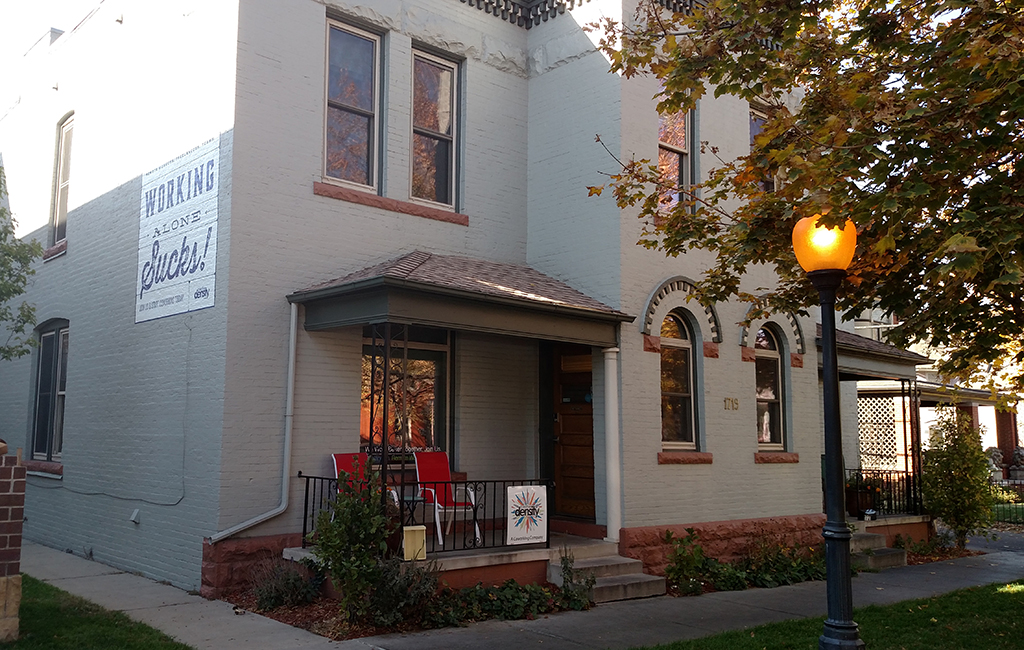 12499