Pasta purveyor Romano's Macaroni Grill has found a new home at downtown Denver's Dairy Block.
The Italian fast-casual chain has leased 9,000 square feet at 1855 Blake St. downtown to relocate its national headquarters. The company announced earlier this year that it plans to move its base of operations to Denver from Houston in 2017.
"Our ownership group and executive team was just very excited about the Dairy Block," said Holly Wagstaff, VP of marketing. "If we're going to move the whole headquarters, we wanted to be somewhere that's vibrant and exciting, and it's right in the middle of everything."
Macaroni will move into the second floor of the Windsor Farm Dairy Building at Blake and 19th streets. The restaurant will handle more than 50 central support functions out of its new headquarters, including marketing, finance, IT and human resources, Wagstaff said.
If everything goes according to plan, Macaroni Grill will be in the building by April. In the meantime, the company is splitting operations between an office in Houston and a temporary office space just off the 16th Street Mall.
Macaroni Grill has about 130 locations nationwide and seven in Colorado. Redrock Partners, LLC, a company headed by Rockies owner Dick Monfort and another Phoenix-based investor, bought the chain last year for a reported $8 million.
When the company announced plans to move its headquarters to Denver in June, the Colorado Economic Development Commission offered about $1.3 million of incentives, on the premise that the headquarters would add 53 jobs over the next eight years.
Wagstaff said the company looked all over town for space, but liked the connectivity offered by their new LoDo location.
"I think they really assessed the entire metro area and decided downtown, in particular the heart of downtown, made the most sense from a commuting standpoint," she said. "That way we can help some of our employees use public transit, and ride their bikes to work."
CBRE broker Sam DePizzol represented Macaroni Grill in their site search.
The Windsor Farm Dairy Building shares a block with a major new construction office-and-hotel project nearing completion called the Dairy Block, which spans the entire 1800 block of Wazee Street with another new building coming up in the middle of the same block fronting Blake Street.
McWhinney is developing Dairy Block alongside Sage Hospitality and Grand American, Inc. All told, Dairy Block will include about 260,000 square feet of office space, 60,000 square feet of retail space, and a 172-unit hotel called The Maven. Industrial real estate giant Prologis has signed on to anchor the project by taking more than 70,000 square feet of office space.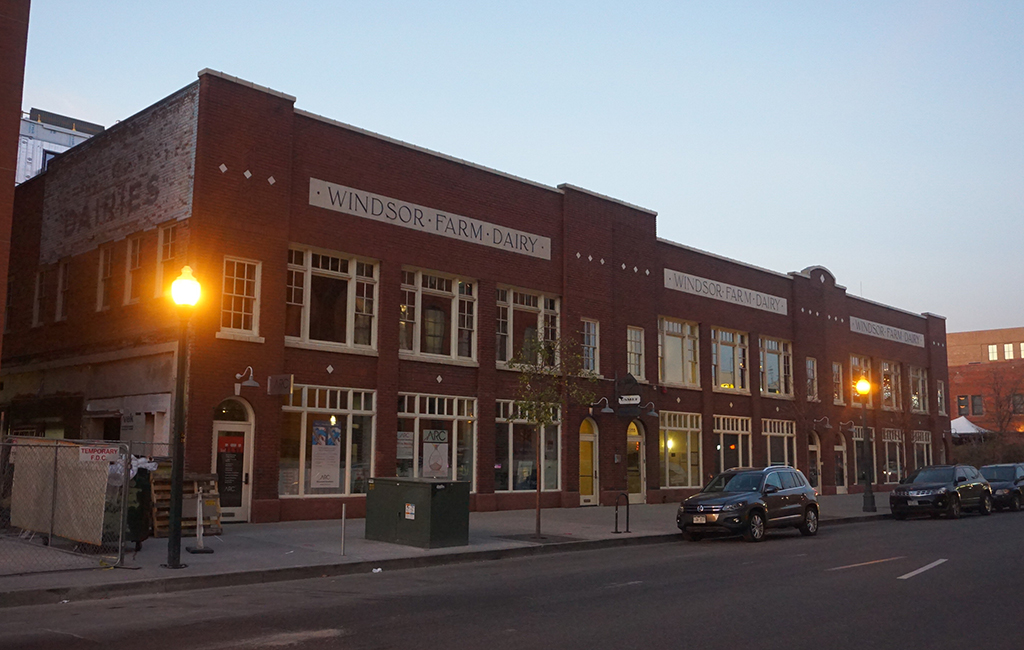 12480