High-end blue jeans maker Imogene and Willie is swinging back at the Colorado couple that says the denim company used their $1.5 million investment as a private ATM machine.
L.A.-based Imogene and Willie claims that Fraser, Colo. couple and major company stakeholders Robert Lamey and Paige Heid falsely accused the jean brand's founders, Matt and Carrie Eddmenson, of squandering investments in the denim company on luxuries for themselves.
In a response filed Sept. 26, Imogene and Willie's Denver-based attorney Steven Abelman of Brownstein Hyatt Farber Schreck wrote that his client is current on debts.
"Particularly fallacious," Abelman wrote, "are the allegations that subsequent to Lamey and Heid's equity investment, (Imogene and Willie co-founders Matt and Carrie Eddmenson) used Company money to purchase home furnishings and support a lavish lifestyle."
Lamey and Heid claim the Eddmensons spent their investment to stock their personal homes and wardrobes while the shelves of Imogene and Willie stores "barely have sufficient merchandise."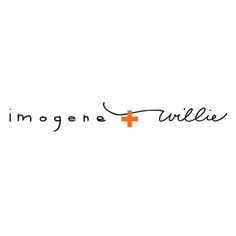 On Aug. 30, the Colorado couple filed to force Imogene and Willie into bankruptcy in order to recover its alleged debts. Now, the apparel company is arguing that Lamey and Heid were equity investors, not creditors, and therefore cannot force the apparel brand into bankruptcy.

The Eddmensons launched Imogene and Willie in 2009, and later opened shops in Nashville, Tenn. and Portland, Ore. Along the way, the couple and their blue jeans attracted attention from national media outlets including The New York Times and Playboy. The couple is now based in Los Angeles. Imogene and Willie did not respond to a message seeking comment.

Lamey is the founder of e-commerce website ShopBop, which got its start selling designer denim and other high-end apparel and was purchased by Amazon in 2006. In 2013, husband-and-wife team Lamey and Heid purchased a 46.5 percent equity stake in Imogene and Willie, a share equal to that held by the Eddmensons.

In court documents, Lamey, Heid and two former Imogene and Willie employees allege that the Eddmensons spent company money on personal expenses, including a $3,800 shopping spree at Barneys, a thousand dollar spa treatment and home decorations.

Until last month, the two feuding couples and a fifth investor managed Imogene and Willie. But court documents say the Eddmensons stepped down as company managers in August and appointed their fathers as replacements in order "to de-escalate what appears to have become a personal feud."

In addition to Lamey and Heid, two more businesses now say Imogene and Willie owes them money. An investor and wholesaler called The Dock claims Imogene and Willie owes it $98,000, while modeling agency Muse Management has put forward a $1,440 claim.

Neither The Dock nor its principal, Matt Walker, could be contacted by press time. A Muse Management employee declined comment for this story. Perkins Coie, the firm representing the petitioning creditors, declined comment for this story. Heid did not return messages from BusinessDen.

11609