A Greenwood Village office complex traded hands last week in a $45 million sale.
Texas-based Crescent Real Estate bought the Tuscany Plaza office complex at 6312 S. Fiddlers Green Circle last week for $46.6 million, Arapahoe County records show.
Company Vice President Steve Eaton said he liked the building for its location near the light rail, retail and hotel amenities and the aesthetics of the office complex's nearly 9-acre campus.
"It has a beautiful travertine exterior skin imported from Italy when the building was developed in 1984, and it's an institutional quality, trophy asset with phenomenal grounds," Eaton said.
The two-building property totals 259,000 square feet of office space, just shy of $180 per square foot. CBRE's Tim Richey and Mike Winn handled the sale for the seller, and Cushman & Wakefield broker Doug Wulf will handle leasing moving forward.
Tuscany Plaza is about 90 percent occupied. Its largest tenants are restaurant chain Red Robin, tech firm Ciber Inc., and Xanterra Parks & Resorts – each keeps its corporate headquarters at Tuscany Plaza.
The complex's east building has one full floor available, and there is one other 2,000-square-foot vacancy.
Crescent was familiar with Tuscany Plaza before swooping in to purchase it earlier this month. Company CEO Conrad Suszynski said his firm was a tenant in the building six years ago. The firm also previously owned the Peakview Tower office building a block away at 6465 Greenwood Plaza Blvd.
Suszynski said Crescent is planning about $5 million in upgrades at Tuscany Plaza, focusing on the property's main lobby.
"We are going to make a significant investment," he said. "What we're looking at is creating a sense of arrival and community in the lobby area and the existing atrium."
The six-story office complex sits just north of Fiddler's Green Amphitheater in Greenwood Village. It was developed in the 1980s by prominent Greenwood Village developer John Madden Co.
The seller in last week's deal was California-based Cornerstone Real Estate Advisers. They bought the property in 2011 for $47.09 million, according to Arapahoe County real estate records. Winn and Richey sold the building that time as well.
Crescent Real Estate is headed by Dallas-based real estate investor John Goff. Formerly developing under the name Goff Capital Partners, Crescent is also working on Platte Fifteen, a 150,000-square-foot office project that will replace the Natural Grocers at 15th and Platte streets.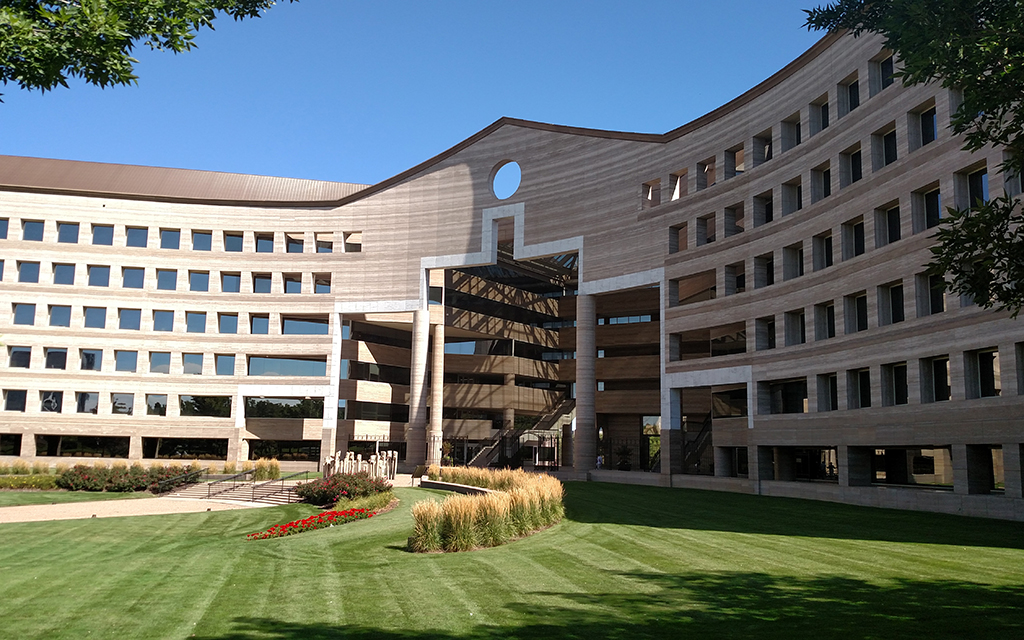 11257