A cannabis infrastructure and logistics firm has raised $4 million of a $7 million campaign to build a second Pueblo County greenhouse.
Denver-based GrowCo, which operates one greenhouse at its 160-acre site in southern Colorado, earlier this month applied for a new round of debt security funding in an SEC filing. CEO Wayne Harding said the company is on target to hit its funding goal.
"We have a number of private, accredited investors who are interested in the business," Harding said.
GrowCo is a subsidiary of Two Rivers Water & Farming Company, a Denver-based agriculture firm that specializes in providing irrigation services to farmers in the Arkansas River basin. Harding serves as CEO and CFO of Two Rivers.
The firm is leasing all the space in its existing greenhouse and second greenhouse to Johnny Cannaseed, a Denver cannabis grower formed in April by former Two Rivers and GrowCo CEO John McKowen. McKowen resigned from both firms in May before his new venture signed a five-year lease with GrowCo. Harding said GrowCo's previous tenant was evicted this month for not paying rent.
"This new tenant is for the long term," Harding said.
GrowCo acts as a landlord to cannabis growers, who use GrowCo's facilities to grow, monitor and process cannabis.
Colorado does not permit cannabis landlords to share profits with growers.
The company launched in 2014. It claims its existing greenhouse is the largest cannabis greenhouse growing facility in Colorado.
About $4 million has been raised in the fund for the greenhouse, as well as for an adjacent 15,000 square-foot warehouse and extraction facility. The existing greenhouse also has a warehouse and extraction facility for packaging and distribution uses.
Harding said GrowCo had raised $14 million prior to its latest funding round. He expects the $7 million to be raised and the second greenhouse built by the end of the year. GrowCo reported the first sale for this round of funding as occurring March 16.
While its Pueblo County plot has room for four total greenhouse complexes, Harding said GrowCo won't necessarily build to capacity. He said the firm will also explore out-of-state business opportunities.
"We're looking at joint-venturing with other companies and going to other states as cannabis gets more acceptable," Harding said.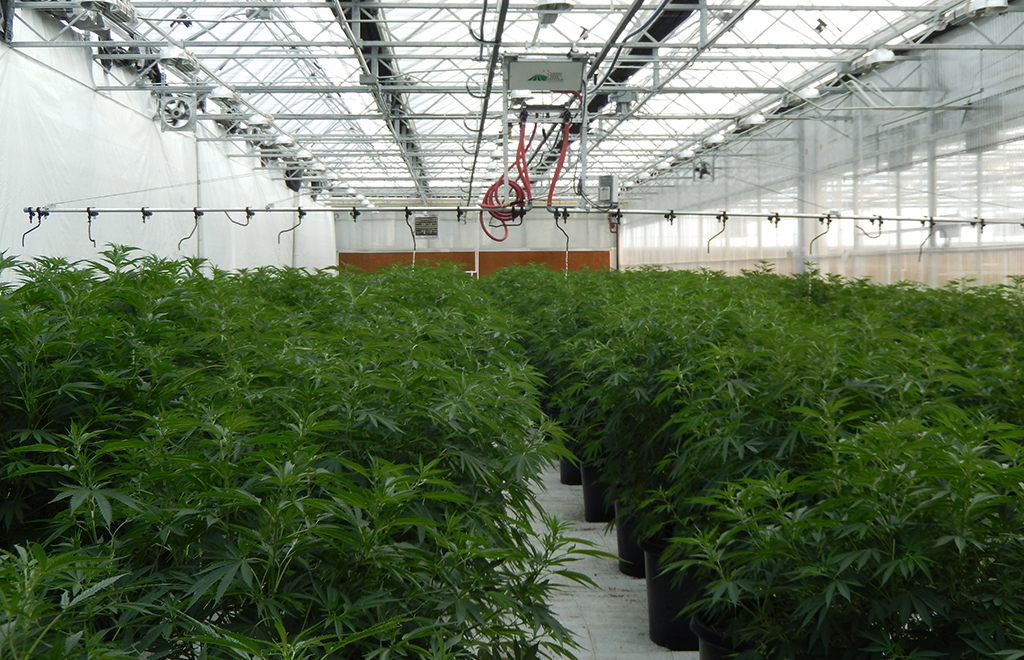 11241