With a few locations already running around the suburbs, a fitness franchise is kicking into Denver.
Two entrepreneurs are bringing separate 9Round Fitness franchises to central Denver this month. Staci Bartels is planning a 9Round at a former gym site in Uptown as Anne Lee McRea brings the same kickboxing fitness franchise to a retail center near Broadway and Virginia Avenue.
It's a kickboxing gym that so far has locations in Westminster, Parker and Highlands Ranch but none in the heart of Denver. Bartels, 31, said the brand's 30-minute, drop-in workouts make a great fit for the city's core.
"What caught me was the 30-minute workout with no class times," she said. "That's huge, especially in this area because everyone is so busy."
9Round Fitness is a nine-station kickboxing workout that participants cycle through in about half an hour. The gym doesn't have any set class times. Instead members are constantly sweating through the stations with a few trainers present to help out.
Bartels plans to have her gym at 320 17th Avenue open either late this week or early next. It will be the first gym business for Bartels, who previously owned an insurance business in Nebraska before moving to Colorado about two years ago.
She was a 9Round member before becoming a franchise owner, and wanted to bring the concept a little closer to Denver. Bartels she was looking at spots in the DTC before taking a swing at Uptown. She signed a five-year lease on her space of nearly 1,600 square feet.
Bartels said she liked the space for its location right along Uptown's main thoroughfare on 17th Avenue. She could see a gym in it almost immediately – the previous tenant was fitness company Bodies by Perseverance – but it took a little convincing to get 9Round corporate to sign off.
"I don't think they really understood it right away," Bartels said. "At first they denied it, because the column created a blind spot."
Bartels said she ended up taking a video camera around the space to show off the entire shell to 9Round, which eventually approved the 17th Avenue location.
9Round Fitness estimates it costs between $50,000 and $100,000 to open a new gym, and Bartels ball parked her investment towards the higher end of that range. She hopes to have about 600 members at the gym in a year.
Unlimited, monthly memberships will cost $129 on a month-to-month basis.
McRea's gym is in about 1,400 square feet at 487 S. Broadway. She already owns a 9Round Fitness after buying an existing franchise in Parker earlier this summer, and is planning to open a third 9Round sometime next year in Stapleton.
McRea previously worked in HR at RE/MAX, which sells real estate companies through a franchise system all over the country. She said that's where she first got the idea to start a franchised business, and spoke with seven or eight different fitness franchises before buying into 9Round.
"I knew if you had a good, supportive headquarters that franchises could be very successful," she said. "9Round is new but it's very exciting. They're very organized and I felt like it was a great support system."
She staked out the location off of Broadway for its proximity to her home in West Wash Park, where she thinks she's found a hole in the Denver niche fitness scene.
"Ninety percent of gyms around here fall in the Pilates and yoga category, there are a lot of cycling and barre classes," she said. "But there's not a whole lot of co-ed, kickboxing, non-contact classes."
McRea thinks the Broadway gym can handle between 350 and 400 members. As she launches her second 9Round, she's also trying to grow membership at her Parker location by about 30 kickboxers per quarter. Right now that location has just shy of 150 total members.
While the workouts at 9Round may be quick, intense, in-and-out exercises, McRea said she hopes a laid back atmosphere will make the place more approachable to potential customers.
"You really get to know a lot of the members – what they're doing on the weekends, how many kids they have – and it kind of becomes the neighborhood gym," she said. "People see kickboxing and think it's an intimidating, aggressive workout, then they come in and it's a really warm environment."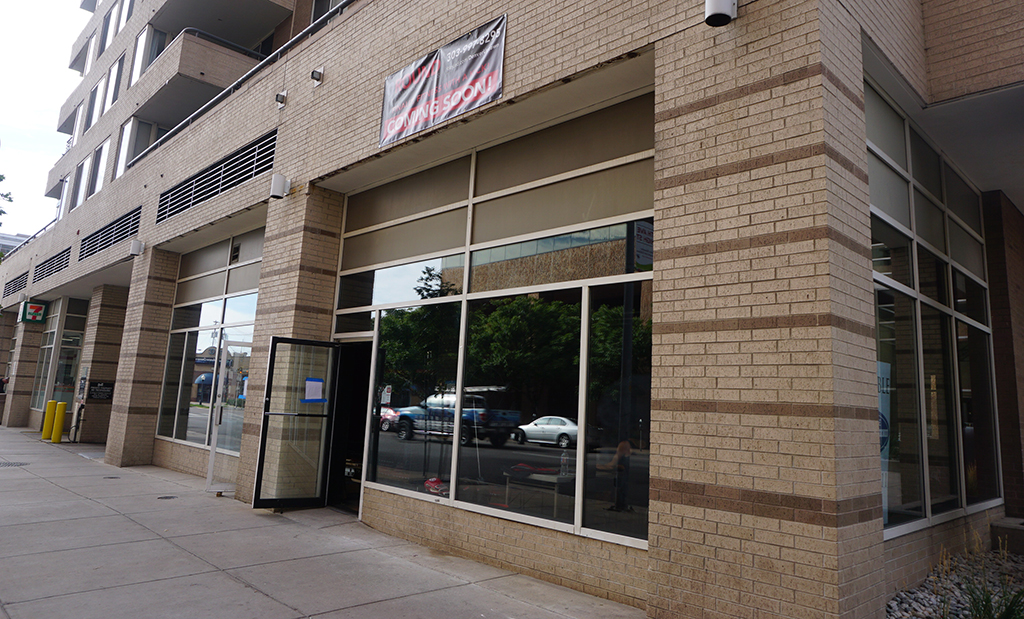 11145