A husband and wife planning to open a school just got a back-to-school bonus: a small business loan worth $3.3 million.
In July David and Allison McMurtry started renovating 1914-era Robert Steele Gymnasium in Berkeley into a Goddard School. The 12,000-square-foot, mission-style building sits at West 39th Avenue and King Street and was originally built as a community center for North Denver.
"We really wanted to open up in northwest Denver," said David, who taught middle school history and English before starting a motivational speaking and life coach business. "It's just a perfect location with so many new families."
Plus, he said, he and Allison were drawn to "being in a 100-year-old building that has a history of education." The gymnasium was home to the Boys and Girls Club before the youth education and mentoring nonprofit Colorado UpLift moved in. (It has since moved to 400 W. 48th Ave. in Globeville.)
Data from the Small Business Administration shows the Goddard School received a loan topping $3.3 million. Its future home includes a smaller house at 3441 W. 39th Ave. as well as the gym, 3914 King St.
David and Allison, both 37 and just married last year, decided to start a Goddard School after Allison's son enrolled in a franchise location when he was four months old.
"We have done the research on other schools and other ideas," David said. "Goddard separates itself because of some of the highest quality of education."
Goddard School requires franchisees pay a $135,000 franchise fee, according to the company's website. As Goddard franchisees, the McMurtrys receive help finding and renovating their building and financing their startup costs. Goddard also trains schools' faculty and staff in addition to providing advertising, IT and curriculum support.
The couple has hired Cahen Architectural Group, C2 Design Interiors and general contractor A.D. Miller Construction Services to renovate the gymnasium. The ground floor will house its office and a staff lounge as well as some classrooms. Most of the teaching space will be on the converted basketball court upstairs, which will retain some of its hoops, wood floors, large windows and high ceilings.
In a courtyard, the school plans to build a pair of playgrounds.
The goal is to wrap up construction by the winter of 2017. David is hoping to open with at least eight teachers, plus a director and assistant director. The school will seek to enroll students from each age group by the time it opens.
This will be the third Goddard School in Denver. Each school sets its own tuition. Full-time enrollment at the Goddard School on Vine Street near City Park, for example, was $1,795 a month for infants and between $1,295 and $1,650 a month for children older than a year.
According to the Colorado Department of Human Services, there are 21 early childhood education facilities within a mile of 3914 King St.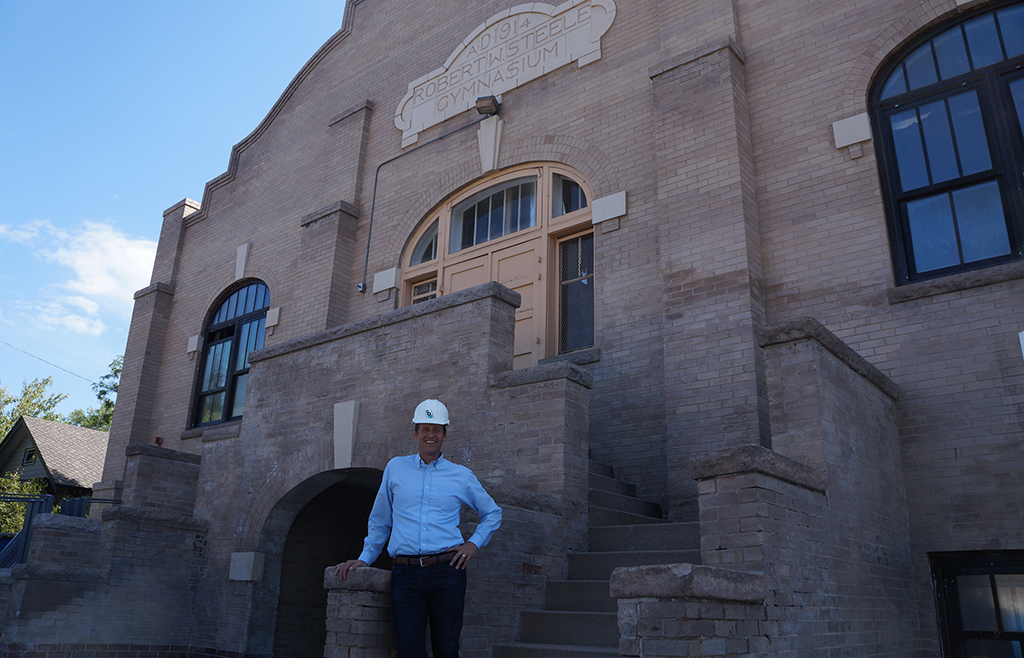 11024