A busy Uptown gay bar is moving to Whittier.
The Denver Wrangler will leave its 17th Avenue location at 1700 Logan St. after 20 years to expand into a spot more than twice its size on August 14. Denver Wrangler general manager Phil Newland said the bar's long time home was getting too old and rent was about to jump if the Wrangler stuck around.
"It is a better opportunity for business," Newland said."We are more than doubling our square footage for our large events and large parties."
At 5,000 square feet, the bar's long-time home could hold around 480 people at capacity, Newland said. Newland said the move to the new 13,500-square-foot space, at 3090 Downing St., will help with growing crowds and prevent lines to get into the bar.
Newland also worried that Uptown could become a tougher place to run a night club with hundreds of new apartments to open in the coming years just blocks from the Wrangler.
"We are seeing a lot of gentrification in that area," Newland said."There are condos built up everywhere, tear downs of old buildings and parking lots becoming such high rises. It is changing a lot and not necessarily in a way we like to see… Typically with bars and night clubs, it adds restrictions on everything."
Wrangler's Downing Street spot was previously a members-only swingers bar known as 3090 Eden, which closed in June 2014. Restaurant Downing Street Grill also operated out of 3090 Downing St. in recent years before it also shut down.
The building is being gutted and completely remodeled. The finished product will have more patio space and a dance floor. Mary Jane's Pizza is also opening up a new restaurant alongside the Wrangler at 3090 Downing St.
Newland said that they are especially excited for the 36 car parking lot, the light rail station just half a block away and the bus stop just outside the building.
The Wrangler's last day at corner of 17th Street and Logan Street is July 26.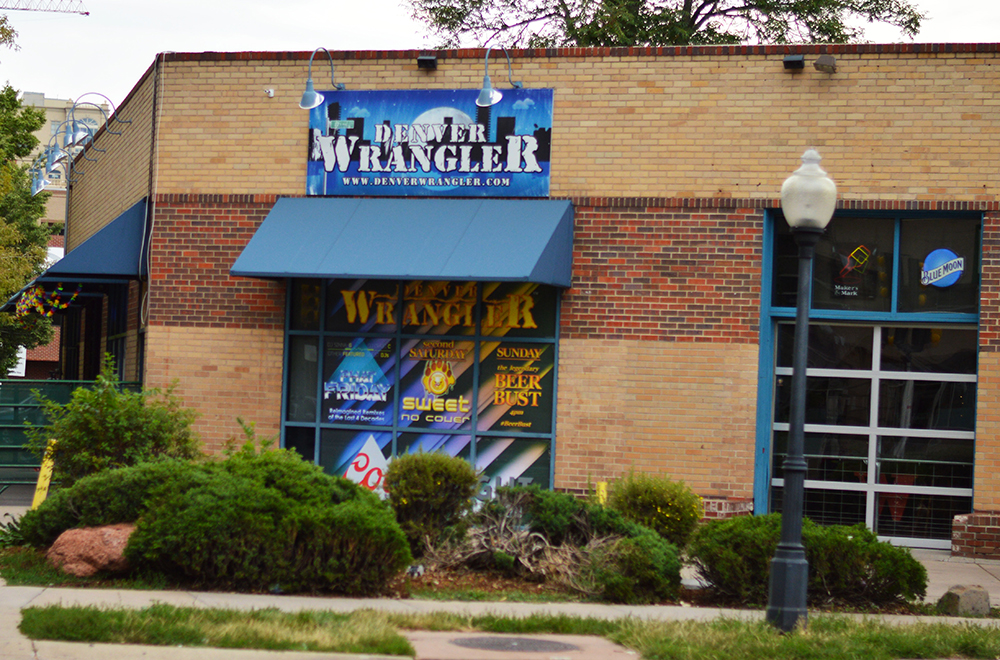 9994