A husband-wife duo is unleashing a dog-friendly brewery in Littleton.
Manuel and Erica Baca are bringing an oft-attempted, if somewhat beleaguered, beer-and-dog park combo to Littleton with their planned brewery Off Leash Ales.
"Our number one focus is on the beer," Erica said. "But if there's one thing Coloradans love even more than craft beer, it's their dogs."
The Bacas leased a 6,700-square-foot space at 9719 W. Coal Mine Ave. in Littleton with a pair of patios and a 1,500-square-foot outdoor dog area. They'll outfit the brewery with a 7-barrel brewing system.
Erica Baca said it will cost about $350,000 to get the business up and running.
Erica and Manuel Baca both have a background in finance, but Off Leash will be their first foray into the beer business.
They've been home-brewing for about eight years, and first thought of starting a brewery after a trip to San Diego. Manuel Baca said they were inspired by a trip to one of the godfathers of the craft beer business.
"We were sitting at a bar one day, talking to the bartender and trying to figure out what to do next… And he said, 'If you like beer, you should go check out the Stone Brewing Co. in Escondido.'"
The couple started hashing out a plan for Off Leash Ales in October 2014. At the time, Erica Baca's corporate employer for 15 years cut her position in a run of downsizing.
"We had already been talking about the brewery," she said. "Then when that happened, we kind of took it as a sign."
Manuel still works his day job as a project manager with a software development company. He'll be the head brewer at Off Leash Ales and would like to work full-time on the brewery once it opens.
The plan is to keep about 12 beers on tap. Manuel said he's fond of his imperial stout and saison recipes. He'll hope to launch with five or six beers and scale up from there. The Bacas don't yet have any plans to can, bottle or distribute their beer. Instead they'll do all of their business at their Littleton tap house.
"We'd like to move up to having a keg or two on tap at another bar or restaurant," Manuel Baca said. "But that would be just for publicity's sake.
If everything goes according to plan, the Bacas want to open the brewery around November. Off Leash Ales expects final bids from contractors in the next week or so. Kieding is the architecture firm on the design and Academy Bank is financing the startup.
Broad Street Realty brokers Forrest Bassett and Zach Cytryn represented Off Leash Ales in its real estate search.
Dogs and beer haven't always been the perfect pairing, at least inside the Denver city limits. The Bark Bar on 38th Avenue closed in January 2015, when the city's zoning administrator ruled the bar's dog yard was not permitted under the property's zoning.
The barks-and-brews concept took a shot in Denver earlier this year after city inspectors said dogs would not be allowed in city breweries.
Off Leash Ales, however, is in Jefferson County. After speaking with county officials, Erica Baca said she and Manuel are operating under the assumption that they'll be able to have the dog park as long as Off Leash Ales doesn't serve food.
But the Bacas also said it's possible that rule changes. The Off Leash Ales building is zoned for a brewpub or tavern, the Bacas said, which would require the business to serve food and prevent it from opening the dog park.
Off Leash Ales will try to rezone the property for a brewery – a designation the Bacas said would allow them to sell beer without serving food.
"It all just comes with the space we want to be in," Manuel Baca said. "And we're adjusting our plan as we go through it."
Erica Baca said they think they can make a go of the business even if it's just the brewery – but they won't be giving up on the dog yard anytime soon.
"Our first priority is the brewery," Erica Baca said. "But we're always going to keep trying to make the dog park work as well."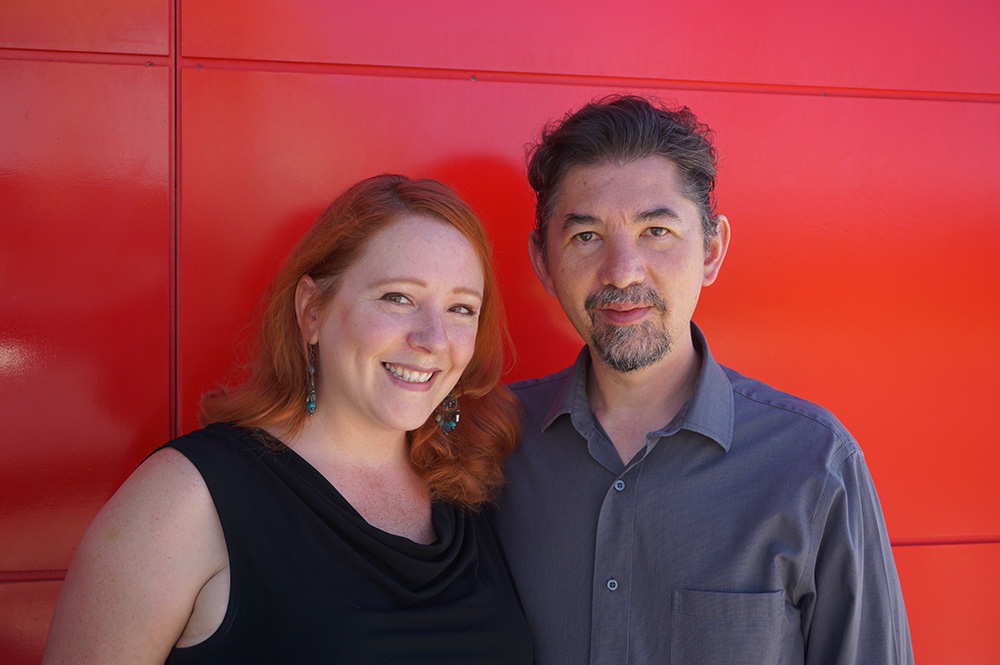 9875