A Colorado nonprofit is about to double the size of its northeast Denver senior living complex.
Construction began on the Meadows at Montbello, a planned 85-unit affordable housing project for seniors developed by Volunteers of America. The $19 million project adds to Montbello Manor, a 79-unit building that Volunteers of America built about 12 years ago.
The four-story Meadows at Montbello will include about 70 one-bedroom units and 15 two-bedroom apartments, said Doug Snyder, VOA's director of housing development.
It will cater to renters making up to 60 percent of the area's median income, with units renting for between $400 and $1,000 a month, Snyder said.
The eight-figure development came together with financing from eight different sources, Snyder said. That includes FirstBank, the Federal Home Loan Bank of Topeka, low-income housing tax credits and $535,000 from the city's Office of Economic Development.
The Meadows at Montbello is breaking ground about a year before VOA hopes to start construction on 70 more apartments in Lowry. Later, the group will look to build another 80 apartments and 14 townhomes at the corner of Xavier Street and West Colfax.
To learn more about The Meadows at Montbello, see this BusinessDen story from earlier this year.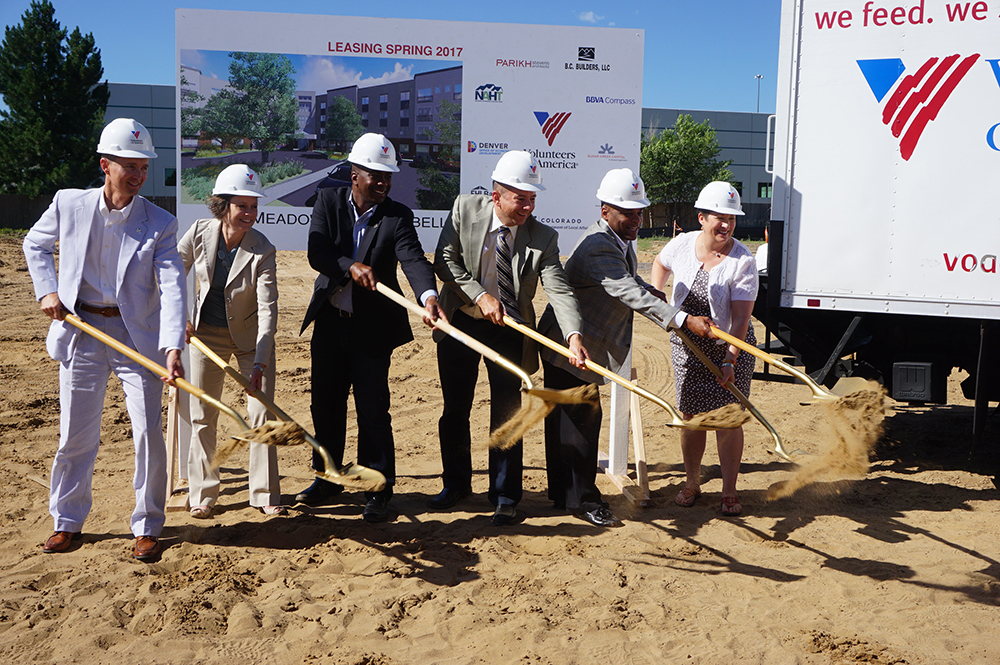 9736