Retired Rockies star Todd Helton is taking a swing at the real estate market, listing his home in Brighton for $2.29 million.
Co-owned with wife Christy Helton, the 2.1-acre property at 8720 E. 127th Court hit the market on June 28. Mike Brady of Realty Profiles listed the four-bedroom house.
The listing was first reported by The Denver Post.
The 9,500-square-foot home includes two master suites, a home theater with three television monitors and a sunroom enclosed in glass. A home gym and a garage used as a covered seating area overlook a backyard pool.
For interior decor, the walls of the Helton home are adorned with deer heads and plenty of Helton memorabilia, including a Denver Broncos jersey bearing the number 17 in Helton's honor.
The couple purchased the ranch-style house in 2005 for $1.4 million, according to Arapahoe County property records.
Helton spent his career as Rocky and retired from the MLB in 2013.
He's not the only Colorado athlete to put his house on the market in 2016.
Former Broncos coach John Fox sold his Cherry Creek mansion for $3.95 million in April, making it the highest-priced home in the Denver area to sell that month. And Nuggets forward Wilson Chandler bought a Cherry Creek brownstone from Broncos star linebacker DeMarcus Ware for $1.6 million in May.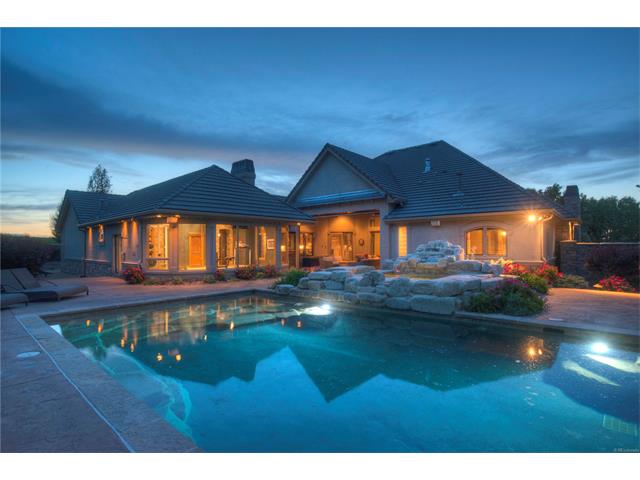 9707