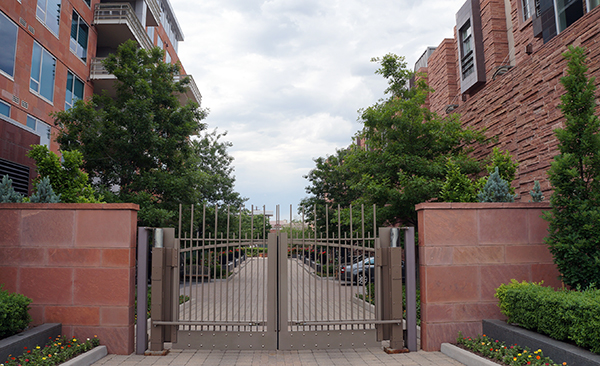 A Nuggets forward has pulled down a $1.6 million real estate rebound from a Broncos superstar.
Broncos linebacker DeMarcus Ware sold his Cherry Creek brownstone to Nuggets forward Wilson Chandler for $1.6 million on May 12, according to Denver property records. That's $220,000 more than Ware paid for the three-story home in 2014.
Ware, 33, bought the house on the northwest corner of 1st Avenue and Fillmore Street for $1.37 million in 2014, the same year he signed a $30 million contract with the Broncos.
Chandler, 29, has been with the Nuggets since 2011 and extended his contract for four years and $46.5 million last July. But the forward sat out this season due to an injury in his right hip.
Christy Owen of Kentwood Real Estate listed the property, according to multiple listing service REColorado. (Neither Owen nor media contacts at the Broncos and the Nuggets returned messages on Wednesday seeking comment).
The house comes furnished by Restoration Hardware. Visitors enter through a living room with tan leather couches set up around a fireplace and a globe-like lighting fixture above a coffee table.
Walking down the hallway, past a dining room table with cream-colored armchairs for seats, there's a kitchen and family room opening onto a terrace.
Then climb the stairs to a master suite fit for a Super Bowl champion: A walk-in closet, five-piece bathroom, den and another terrace. Or skip the stairs. The house has an elevator to rest sore legs after a workout.
The three-bedroom unit sold below its original list price of $1.7 million after hitting the market in August, according to REColorado.
The unit is one of nine brownstones in the NorthCreek development completed in 2009 by Western Development Group, with prices starting at $1.4 million, according to a website.
The development takes up a city block bounded by 1st Avenue, 2nd Avenue, Fillmore Plaza and Detroit Street. It's set up around a courtyard and includes a separate tower with Chase Bank and The North Face as tenants. The Cherry Creek Shopping Center is on the other side of 1st Avenue.
As part of that community, Chandler now enjoys a 24/7 concierge service that can wake him up in the morning, book his golf course reservations or dry-clean his suits.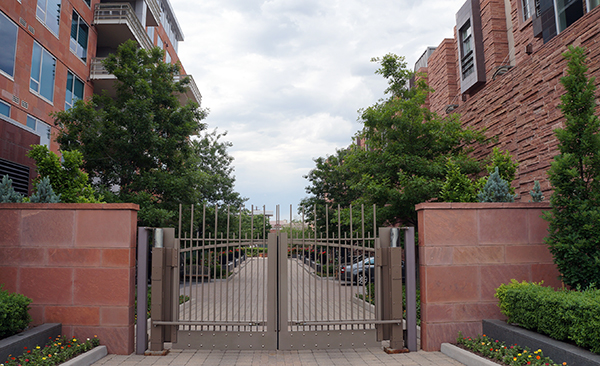 9043