Less than a year after its first tenant moved into a renovated garage, a Tennyson Street building has new owners.
HLS Investments bought a converted garage building that now houses Call to Arms Brewing Co. and restaurant Mas Kaos for $3.7 million. HLS managing partner Craig Lessard said he liked the property's location at the top of Tennyson Street. He plans to keep the building as is.
"We're looking for cash-flow opportunities, and we think this is A-plus real estate," Lessard said. "We think it has two great tenants and provides good cash flow today, and we think it will be great cash flow in a decade."
The property was formerly John's Garage, a motorcycle garage owned by John Sawazhki at 4526 Tennyson St. Real estate firm Revesco Properties bought the garage in 2014 for $1.05 million, renovated it and rented to the brewery and restaurant.
Call to Arms and Mas Kaos both lease about 4,000 square feet of retail space, and the brewery has another 1,200 square feet of offices in the back of the building.
Lessard, who manages HLS investments with two other partners, said his group submitted a letter of intent on the property just days after it hit the market in February. The building fit in the company's $1 million to $4 million target range, Lessard said, and HLS already knew the owners at Call to Arms Brewing.
HLS financed the acquisition with a loan from Guaranty Bank and closed the deal on June 24.
SVN Denver Commercial brokers John Sheflin and Mike Carnes represented Revesco in the sale. It's their third recent Tennyson Street transaction, after handling the Flesher-Hinton music store sale last year and selling Tennyson Shops at 43rd Avenue and Tennyson Street in the spring.
Sheflin said Revesco kept the bones of the building but renovated the interior, and added Call to Arms Brewing Co.'s back office space since buying the garage two years ago.
John's Garage was a hot listing as soon as Sheflin and Carnes listed it.
"We had an unbelievable amount of interest," Sheflin said. "That's a really hot area, and you have two brand new, triple-net tenants on seven-year leases with an attractive cap rate."
He said Lessard and his partners' existing relationship with the tenants helped them win the deal.
"They had an emotional involvement and an excitement level for the success of the project," Sheflin said. "And because of who the purchasing team was comprised of, we had the most confidence in them to get the deal done without any games."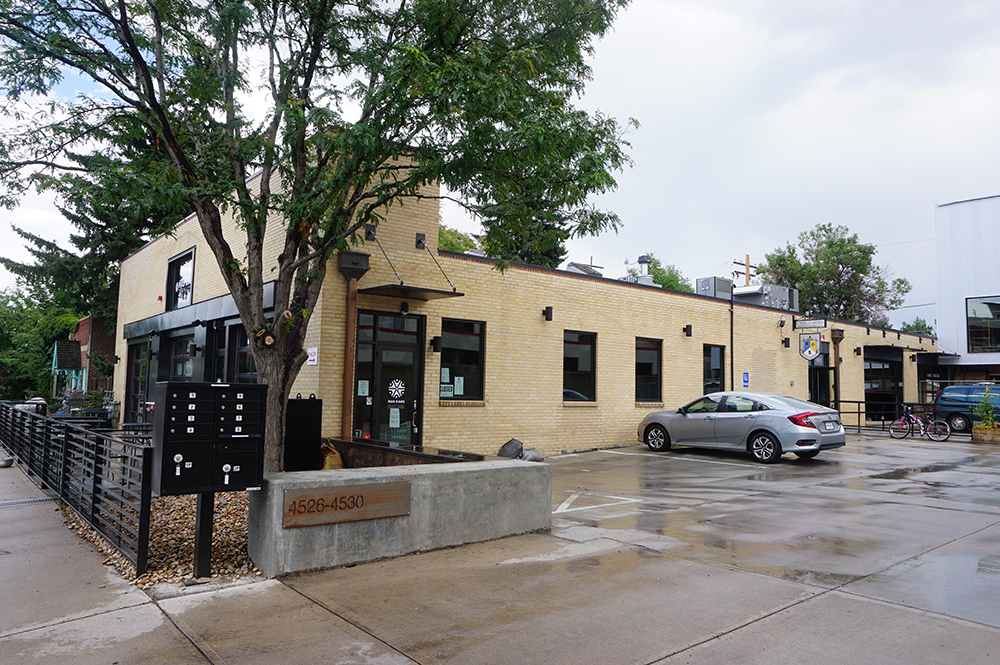 9656