An East Coast chain of spin studios has cranked out its second local location.
Boston-based CycleBar has a second Colorado franchise opening in Lone Tree this week.
"We like to say that it's a party on a bike," said Yvonne Denslow, one of the franchisees. Denslow, who taught fitness classes for 23 years, is launching the location with retired nurse Heather Gotaas.
The location at 7824 Park Meadows Drive is tucked between a UFC Gym and a yoga studio.
One CycleBar studio is already open in Greenwood Village. 
CycleBar started in Boston in 2004. The firm supports franchises financially and managerially, including a business plan and an eight-week studio construction buildout. Alliance Construction handled the construction.
To be a CycleBar instructor is no ride in the park – they pedal through a four-day boot camp before they can teach at the studio. Denslow said all instructors have to be musically inclined, as the studio never reuses a playlist. The instructors, who teach between two and five classes a week, create their own playlists.
"It is definitely new to Denver – riding to the beat of the music," Denslow said. "You stay motivated and encouraged so it is easier to follow along."
The studio has 12 instructors and eight other employees.
There are no standard memberships, only bulk class discounts. Packages range from one ride costing $22 to 100 rides at $15 per session.
The CycleBar bikes keep stats for individuals who log into the machines before the 50-minute classes, including calories burned, RPM, speed and power.
Denslow said that cycling is an ideal workout because it burns about 600 calories an hour, and because it has low impact on joints.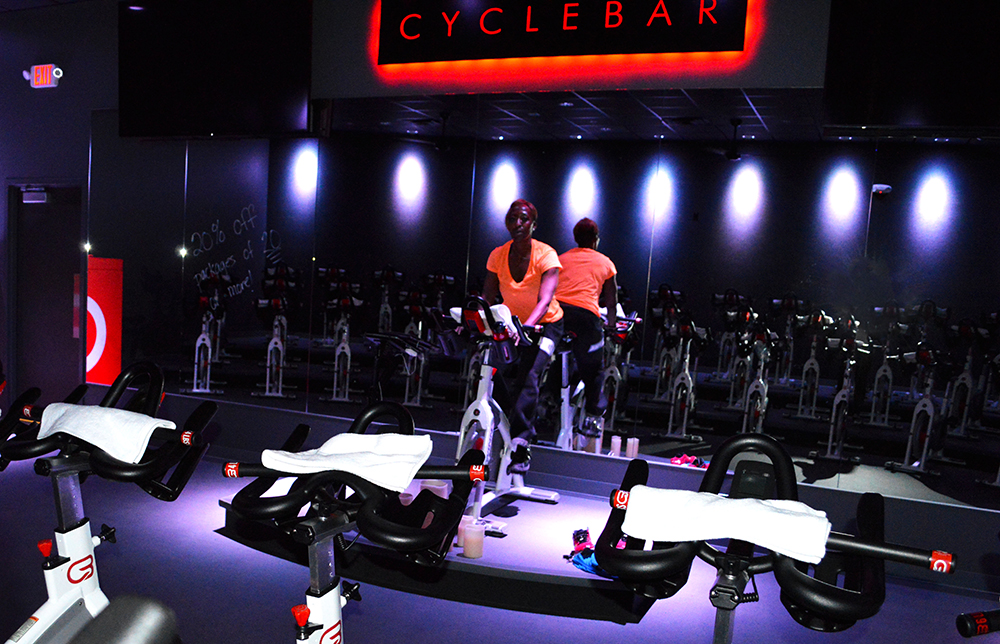 9518