For Patrick and Anna Walsh, the party starts when customers take their seats.
The pair is bringing bike gym CycleBar to Greenwood Village with plans to add two more area locations in the next 1½ years. It's a 55-bike concept decked out with 80-inch TVs and surround sound that Patrick Walsh said hasn't yet hit the Denver area.
"I don't think we have a high-end, dedicated spin studio yet," he said. "There are some smaller ones, and some do a great business, and there's a CrossFit I enjoy going to, but I really like these high-production, higher-end spin classes."
The Walshes have signed a five-year lease for 3,300 square feet in the first floor of the Landmark East residential tower between Quebec Street and Interstate 25. The deal came with a five-year extension option, Walsh said, and rent on the space is in the high $20 range per square foot.
Patrick Walsh said the first CycleBar will cost about $600,000 to open. That figure includes the franchise fees, 55 bikes, speaker systems, TVs and a DJ booth.
CycleBar isn't Patrick or Anna Walsh's first ride through the business world. Anna founded wedding gown boutiques Anna Be and A&Be Bridal Shop. Patrick co-owns a commercial real estate appraisal firm.
Walsh has no immediate plans to get out of the appraisal business, he said, but spending all day sitting down at work nudged him toward the fitness business.
"My day job now is pretty desk-oriented. I read lot of appraisal reposts, which are 100-plus-page financial documents," he said. "I was starting to look for a lifestyle that would be healthier and a little more fun on a daily basis."
Walsh said a friend recommended looking into some of the larger cycling companies, including national brands SoulCycle and Flywheel. Walsh said he liked the concept, and CycleBar was the only national player that sold franchises.
"I knew the business model appealed to me, but I didn't know the first thing about scheduling classes or about hiring instructors or even building out the space," he said.
CycleBar is riding into an already beefed-up Denver fitness scene. Walsh will compete with a slew of CrossFit gyms, yoga outfits and other high-end, niche fitness concepts. EpicRyde – a 3-year-old cycling studio with more than 20 bikes of its own – also expanded to a new space in RiNo earlier this year.
Walsh said he hopes a variety of cycling classes, drawn up by CycleBar to lure beginners and experts alike, will make his gym stand out. Pricing hasn't yet been finalized, but Walsh is guessing rides will cost about $20 per session.
"We'll have 'connect' classes that are going to be more mind-body focused, endurance classes for more hardcore cyclists, and we can do more party and music-focused classes for people looking for a more enjoyable workout," Walsh said.
DTZ brokers Craig Myles and Brett MacDougall represented CycleBar for its Greenwood Village lease. Continuum Partners broker Melissa Machell represented Landmark landlord East West Partners. Paragon Bank is financing the studio buildout, Walsh said.
Walsh said he hopes to have CycleBar open near the end of December. He's also in the market for 2,000- to 3,000-square-foot spaces for two more locations.
"The second one could be somewhere in Cherry Creek – along Colorado Boulevard or actually in the middle of Cherry Creek somewhere," he said. "Then I would like the third to be in either Stapleton or LoHi."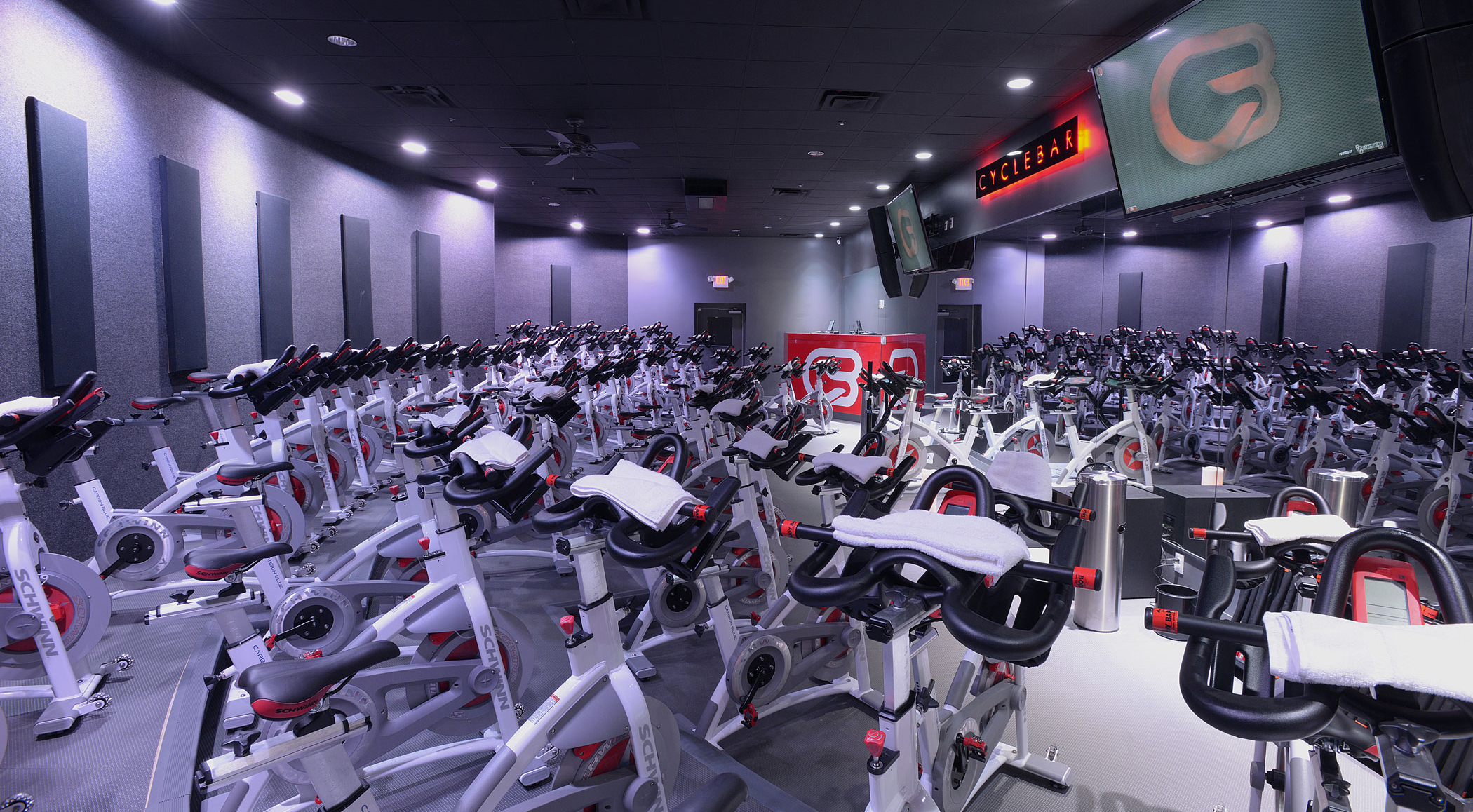 3796