One of the few Denver apartment buildings constructed during the recession sold last week for just over $40 million.
DTC-based Grand Peaks Properties bought Highland Park Apartments, a 125-unit building at 30th and Zuni streets.
Bruce Heitler, who developed the building with partner and CorePower Yoga founder Trevor Tice, said the duo sold to free up cash for other investments.
"[Tice] said he thought it was a good time to get the liquidity to look at building some other things," Heitler said. "I'm the conservative one, so I said we could look into it if we can get a price I think is worthy of the project. I think it's a great building."
That price came to about $322,000 per unit, setting aside the roughly 12,000 square feet of commercial space on the building's first floor. A CorePower studio occupies 6,000 square feet of the space. COHN Marketing leases another 6,000 square feet of offices that formerly held the CorePower headquarters. (CorePower has since moved to RiNo.) 
The building is about 4 years old, covers 1.4 acres, and used to house a tramway repair site, Heitler said.
A Highland Park leasing representative said rent on a 480-square-foot studio apartment was $1,430. A one-bedroom unit – 630 square feet – was advertised at $1,580 per month.
Heitler and Tice listed the building in spring and went under contract about a month ago. Heitler credited the building's design and location in the middle of the Highlands for the speedy sale. Transwestern brokers Tom Wanberg and John Blackshire represented the sellers.
Highland Park is at least the second large apartment complex in the area to sell in the last year or so. A 105-unit property down the street at 2828 Zuni St. traded last March for $32 million.
Meanwhile, Heitler said he and Tice will be looking to put cash from the Highlands sale back into apartment projects inside and outside Colorado.
"We have several things we're doing, but one is investing in multi-family projects around the country that are financed with federally insured loans," he said. "It's a market that we understand, and we would love to find other investors to share with us."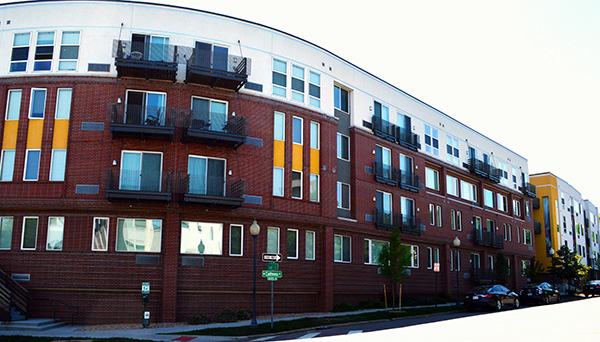 9438