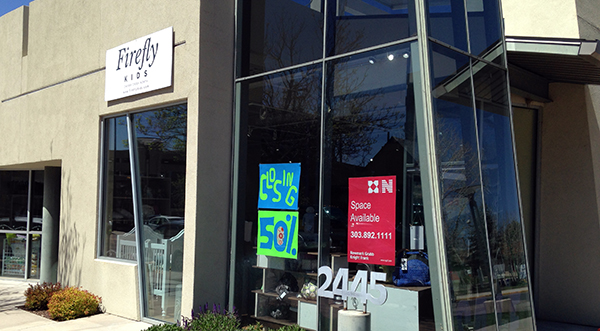 A Cherry Creek children's boutique is bidding goodbye to Denver.
Firefly Furnishings is closing shop at 3rd and Columbine streets after seven years in business.
Firefly sold all the fixings to decorate kids' rooms – chairs and cribs, bedding, wall decorations – as well as handbags for moms and some children's apparel, according to its website.
The company announced its going-out-of-business sale on its Facebook page April 11, saying it plans to close by month-end. Firefly did not reply to several messages seeking comment.
Husband-and-wife team Abby and Craig Clark bought Firefly Furnishings in March 2014.
In an interview with 5280 last September, Abby Clark said she bought the shop to complement another business they operate.
"Craig runs pillows.com, and he was looking for a store that had furniture and bedding because lots of suppliers really want to see a brick-and-mortar store to accompany an online store," she told 5280. "(Firefly) was a good fit for us – it's in a great area, and it had been established for a while."
Clark said her goal was to broaden the reach of the furniture store, changing it from a place shoppers visited to outfit a nursery into a boutique to shop for older children and smaller gift items.
"Furniture is what Firefly is known for, but we're trying to become a one-stop shop," she told the Denver magazine.
Clark told 5280 that another goal was distinguishing Firefly from big-box stores by selling higher-quality furniture and by letting shoppers customize the colors or patterns of furnishings.
Firefly also cost more: Its website lists cribs priced between $570 and $2,500, a far cry from those at IKEA or Target, which sell for between $60 and $650.
Firefly opened its first Cherry Creek storefront in June 2003. But the shop relocated to its current spot at 2445 E. Third Ave. in 2009, according to the Denver Business Journal.
On Friday, the store kicked up its discount from 50 percent off to 75 percent off, according to a post on its Facebook page.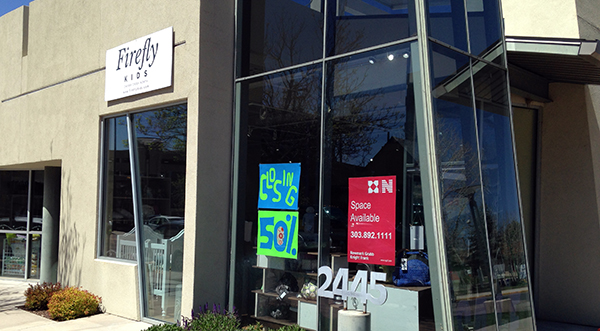 8513