A dog-care entrepreneur is jumping into a Denver fitness business with a gym focused on martial arts, yoga and dance.
Last weekend Dana Hood, who teaches a fitness discipline called "Nia," opened her iBody workout studio at 1177 S. Pennsylvania St. in Platt Park. She hopes to fill a gap in the crowded Denver fitness market with the first gym focused on Nia workouts.
"There has never been a central place where everybody can go and do (Nia)," Hood said. "It is a safe and fun place where they can come and express their dance."
Nia includes a combination of dance, martial arts and yoga. The fitness discipline is made up of 52 movements and often set to music. Hood has led classes at the Cherry Creek Athletic Club and Dancing the Soul near 10th Avenue and Jersey Street.
Hood employs 15 dance instructors and seeks more. In her 2,700-square-foot building, 1,500 square feet is studio space, and the rest is a lounge and retail area.
There also will be other classes, such as yoga and belly dancing.
"There's a lot of variety in the classes I have that I think will attract a lot of different people," Hood said.
After searching for a space for two years, Hood bought her Pennsylvania Avenue space in October 2014 for $737,000, according to Denver property records. She said it's a central location that will draw from all areas of Denver.
It took about a year to obtain permits to start building, Hood said, and another six months to renovate the building. Pacific West Construction was the general contractor.
Hood is paying for iBody with earnings from two other businesses. She also owns the Dog Savvy dog boutique at 1402 Larimer St. and For the Love of Dogs, a dog day care in Glendale. Hood opened the day care 13 years ago and added the boutique about three years later.
Prices at iBody range from $18 for a drop-in class to $1,200 for a 100-class package. Hood also will sell a monthly unlimited workout option for $140.
Hood said she wants to make Nia a well-known type of fitness, like yoga or zumba.
"It was created in the '80s and it is all around the world, but people don't know about it," Hood said. "I feel like I am going to change that with this business."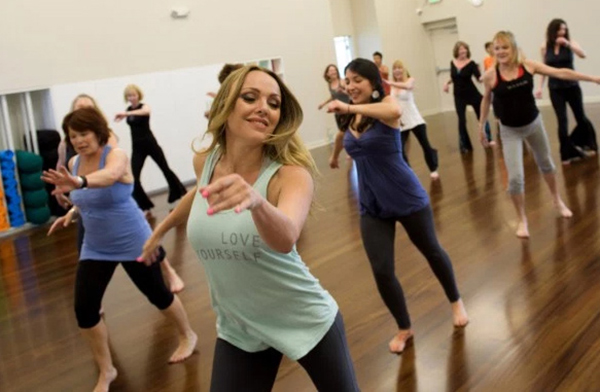 9225