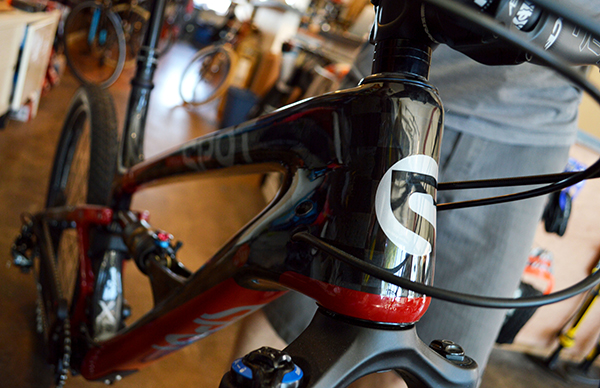 Bike industry veteran Wayne Lumpkin isn't ready to ride off into the sunset just yet. But if he did, he might choose the first full-suspension mountain bike made by his company, Spot Brand.
He's convinced it will make riding uphill less of a grind, and he's got a fresh patent to show for it, too.
"Sure, you can go up to Keystone and buy a lift ticket," said Lumpkin, 66. "But most of us actually climb the hills on our bikes and earn the right to catch the downhill."
Golden-based Spot Brand rolled out its first full-suspension mountain bike last month with a patented spring called the Living Link.
Lumpkin's son Andrew, who runs the company as CEO, said the model already is the company's best-seller.
"We're sold out through the middle of August," Andrew said of the Rollik 557, which costs $6,500.
Spot sales plateaued last year, Andrew said. But this year, on the strength of the Rollik's high cost and high demand, Spot projects that revenue will climb 100 percent.
The company, which the Lumpkins bought in 2009, sells its bikes through about 100 dealers, Andrew said, some of whom signed on recently to carry the Rollik.
"We call it dealer bait, because it's a product that's getting such great reviews, so a lot of dealers can see a big opportunity," he said.
Full-suspension mountain bikes have been popular since the mid-1990s, Andrew said. But often, riders have to trade a smooth downhill ride for a laborious uphill crawl because the full-suspension frames didn't pedal well.
Wayne has been cranking in his workshop for a quarter century to take the slog out of uphill riding. His first invention, the Microdapter, retrofitted a bike so riders could shift into higher gears while going uphill. That would become the first product of his bike component company, Avid, which became known for its hydraulic disk brake by the time he sold it to Sram in 2004.
Lumpkin has been granted two of three patents for his rear suspension system, which combines a flexible spring and a pivot designed to return energy into the rider's pedaling stroke at the right moment.
"You get the sensation when you climb that the bike is helping you rather than hindering you," Wayne said.
Wayne said he can't put a damper on his designing mind, so he'll continue to tweak Living Link.
"I considered licensing one of these (suspension) designs that are around the industry," he said. "But it just goes against my grain to do that. I thought I could improve on the state of the art."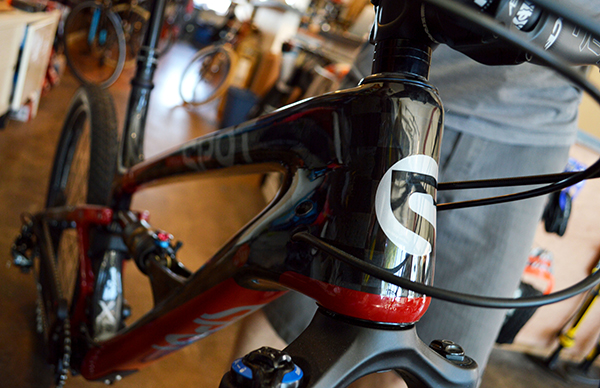 9159