Denver will have two new dealerships selling used cars this month as a North Carolina-based auto giant keeps hitting the accelerator in the Mile High City.
EchoPark Automotive opened a lot near Hine Lake in Littleton this week. The brand, which is owned by Sonic Automotive, also will start selling vehicles in Stapleton by month's-end.
Sonic also is building two new dealerships (for a total of $40 million) on Colorado Boulevard to sell Mercedes and BMW.
The Stapleton location in Denver, a 13-acre site that EchoPark bought for $6 million last September, is at 9575 E. 40th Ave..
According to WLAP, EchoPark is a 2-year-old used car lot concept. The company doesn't pay salespeople commissions, allowing customers to browse the lot without hassle. The dealership offers iPads for buyers to research cars there.
Sonic launched its first three EchoPark locations near the end of 2014. Those locations are at 500 E. 104th Ave. in Thornton, 10401 E. Arapahoe Road in Centennial and 1500 E. County Line Road in Highlands Ranch.
Two company representatives did not return emails and phone messages seeking comment by press time.
Local CBRE broker Jim Bolt represented EchoPark in its site searches along with a Washington, D.C.-based member of CBRE's Dealership Capital Services team, according to a CBRE press release. Sonic, with an interest in Texas and the Carolinas, also has appointed CBRE to find more locations outside of Colorado.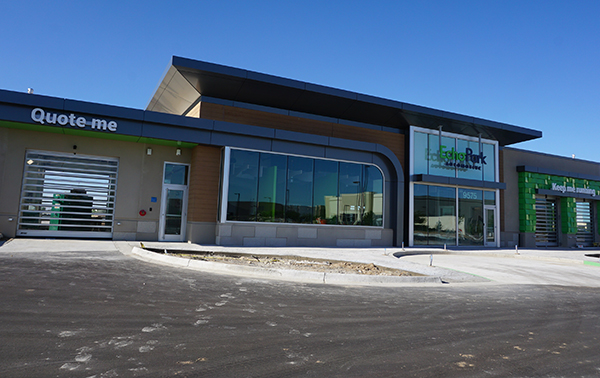 9133