A fast-growing Colorado packaging company just sealed a big expansion deal.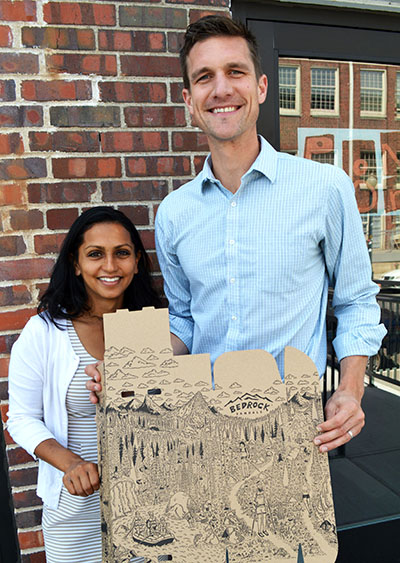 EcoEnclose, which makes shipping material from recycled products for small and medium businesses, tripled its 3,000-square-foot location in Longmont by moving to a 9,440-square-foot building in the Colorado Tech Center in Louisville.
"We really invested in a lot of operational opportunities so that we can grow, and now we are really focused on growing the business," said Saloni Doshi, co-owner.
Doshi, along with husband and company co-owner Kyle Wente, is leasing the new space for about $8 or $9 per square foot. They've also invested in a second custom box-cutting machine to help meet increasing demand.
The Denver couple bought EcoEnclose in September 2015. The company provides shipping material for small- and medium-sized businesses. All of EcoEnclose's products are 100 percent recyclable and most are made from 100 percent recycled material.
In 2015, EcoEnclose served 4,022 customers in 50 states and 23 countries. The five states that used EcoEnclose the most were California, New York, Colorado, Texas and Washington. No single company accounted for more than 2 percent of 2015 sales.
Wente said the company has been growing fast, 45 percent each year. In 2015, EcoEnclose sold more than 10 million units of packaging.
"We have tried to become a one-stop shop that people can really trust," Wente said. "As we look at what is going on in the world, we realize that there is a trend towards purchasing online and we don't think it is going away."
EcoEnclose sells 10 categories of products, including boxes, envelopes and tape. Wente and Doshi said they're the only company making poly mailers from all recycled materials.
"In each of those categories specifically, we are the most sustainable option available," Doshi said.
Wente and Doshi hired four employees since buying EcoEnclose, bringing the total to nine. Doshi said the next step is to develop a marketing strategy.
EcoEnclose offers a personal touch: Companies that ship via EcoEnclose may create a design or write a message directly on the shipping materials. That creates a unique experience for the recipient, Wente said.
Doshi said the company's expansion also could lead to graphic design work.
"There are people who come to us and say, 'We don't have a logo yet,'" Doshi said. "That is something we are talking about going into."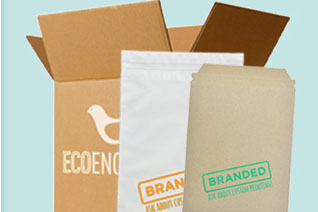 9084