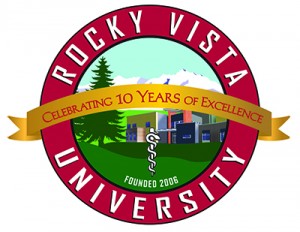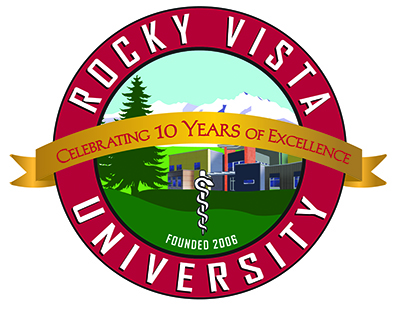 Just 10 years after it was founded, a for-profit medical school in Parker is in the midst of a growth spurt. It's launching a new master's degree program and has broken ground on a second campus.
Rocky Vista University (RVU) is preparing to admit students for a physician assistant (PA) program in July 2018, only months after it started construction on a second school in far southwest Utah.
RVU President Dr. Clint Adams said PAs and doctors just go together: Since they treat patients in tandem, it's good to have them on the same campus, too.
"It's a natural outgrowth of becoming a medical university," he said. "We need to continue to develop interprofessional opportunities because our physician assistants and those doctors will be practicing as a team."
While they receive less training than doctors, usually just two or three years (not including an undergraduate degree), PAs can perform much of the same routine care under a doctor's supervision. The Bureau of Labor Statistics projects PA jobs will grow 30 percent from 2014 to 2024, far faster than the 7 percent average growth rate for the rest of the workforce.
The University of Colorado has a PA program in Denver. Red Rocks Community College has had a PA program since 1998 (conferring the degree through another institution) and will begin conferring its own PA master's degrees in Fall 2017.
RVU became only the second medical school in Colorado when it launched in 2006. It remains the only university granting Doctor of Osteopathic Medicine (D.O.) degrees in Colorado. The University of Colorado grants Doctor of Medicine (M.D.) degrees and about 600 medical students are enrolled.
Both D.O.s and M.D.s require four years of medical school and a residency, but D.O. students also study ways to manipulate bones and muscles, and take different licensing exams and board certifications.
RVU is years away from entering the PA market. The university has to pass an accreditation process for its 27-month program that includes hiring a minimum number of faculty members, and signing up hospitals and other medical providers to host students during their clinical rotations.
The university already has taken step one, hiring Debra Nickell as the PA program director. But until RVU is accredited, Nickell said it's too early to know how many students will be admitted and how many faculty members the university will need to hire.
Nickell said the school has not set its tuition, but is aiming for the national median at private schools, $76,000 for the full program. Right now, D.O. students pay around $50,000 in tuition each year at Rocky Vista.
Dr. Adams estimates that in the next three years, RVU will spend $500,000 to get the PA program accredited and ready to admit students.
The school has plenty of space. With a 145,000-square-foot building and just 625 D.O. students, Adams said there's "extensive room" for more students, including about 15 master's in biomedical sciences students RVU is ready to admit in August.
RVU also is growing outside of Colorado. In March, RVU broke ground on a 107,000-square-foot building sitting on 30 acres in Utah. RVU expects to have 125 medical students for its first term in July 2017.
Much like in Colorado, many Utah residents leave the state to study medicine. Adams hopes to keep them home for their grad degree and long afterward.
"Hopefully they'll stay there to practice," he said.